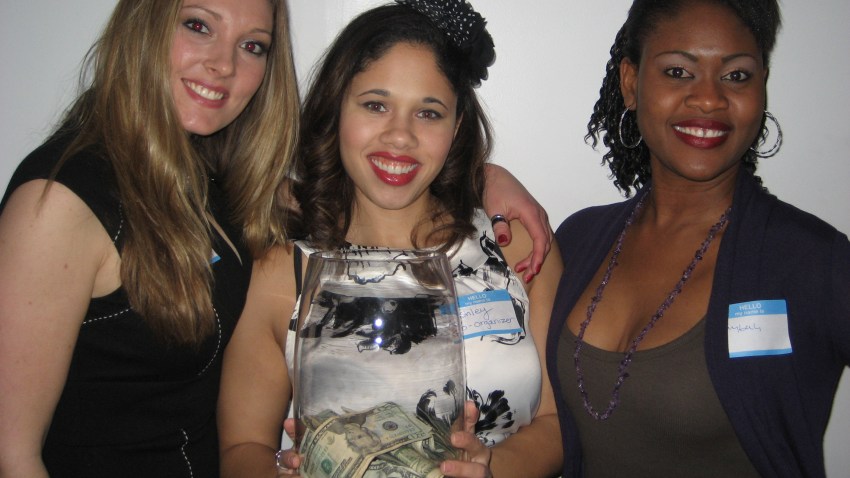 The happy hour special at Current was 2-for-1 last night: cocktails with a cause.
Throngs of supporters flocked to late-night hot spot Current for the bar's Happy Hour for Haiti benefit last night where a percentage of the proceeds and door donations benefited Oxfam International to aid in the Haiti relief effort. It was the paramount charity event for some.
"It's hard to be sure all of the money raised is going to the cause," said DC celebrity DJ Seyhan Duru, who raised $14,000 in one night for earthquake victims in Turkey more than 10 years ago.
"I got involved with this one -- and only this one -- because so many promoters and club owners were willing to work on it together, and I know exactly where the money is going."
Marielle Walter, Ashley Lowe and Saybah Kolako accepted donations from many of the hundreds in attendance during the happy hour at Current..
"It's great to do fundraisers at bars, especially Current," Marielle said. "The owners are so supportive of the cause, and all of the promoters get involved."
Unlike a few years ago, bars, clubs and lounges now have more experience enticing partiers to drink for a cause.
"People want to go out, so it's great that they can do some good while doing what they would normally do anyway," said one of the guests.
"Alcohol doesn't hurt," another attendee added. "It gets people to spend money, and every little bit helps."
For the nightspot, the added business is just a bonus.