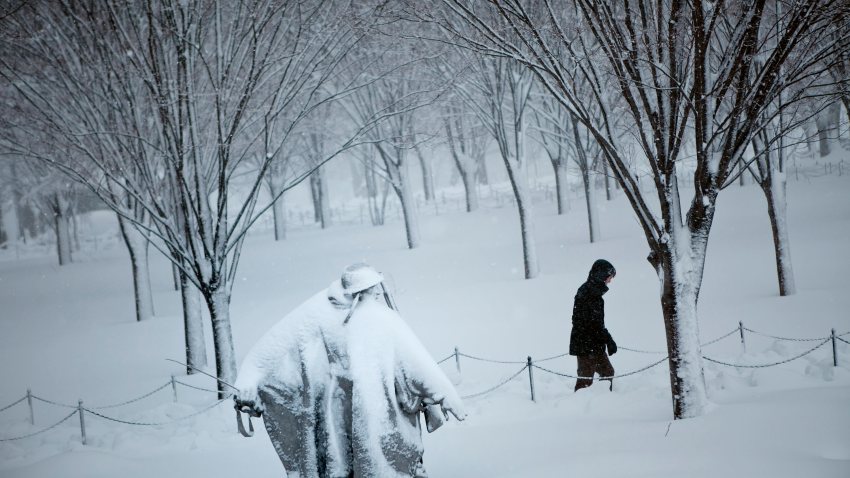 City streets. Montgomery County's electrical grid. Our region's collective psyche. Add one more item to the list of things in danger of buckling under the weight of the region's record-breaking snowfall: our beloved cherry trees.
Many trees along the Tidal Basin are damaged.
"A number of branches have been split, and there have been a couple of trees that have had the canopies taken off,"
National Park Service
spokesman
Bill Line
told WTOP
. This is the worst damage he's seen in his nine years with the Park Service, he added. However, in the long run, "The cherry trees are resilient, they'll come back."
But what about now? Forget about Punxsatawney Phil's predictions, everyone here knows the true harbinger of spring is the eagerly awaited forecast for the annual blooming of the iconic trees along the Tidal Basin. Line told WTOP it's possible the weather we get in the coming weeks could throw the blossoms off their average April 4 peak bloom date.
"If we have for example, a slow melt and we have overnight temperatures below zero, that probably will slow down and probably will delay the blooming process," Line told WTOP.
Wait, what? April 4 -- that's still six weeks away!
Alas, as we twist our ankles trying to scale filthy curbside snow mountains, a thought to keep in mind: Winter's finish line is dimly visible in the distance.