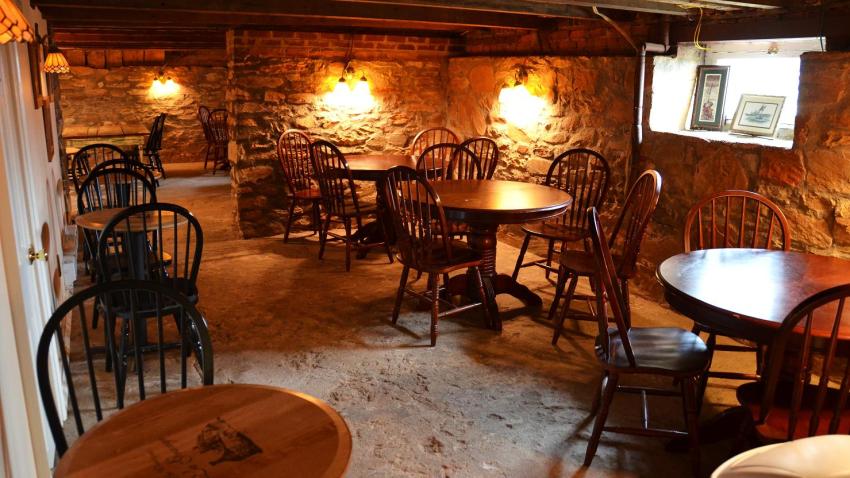 It may surprise you that The Winery at La Grange (4970 Antioch Road, Haymarket, Va.) uses oak barrels made from trees at the Manassass Battlefield. Another surprise that might be in store for you: the Benoni ghost.
The Winery at La Grange isn't just a winery with a perfect location -- it is also steeped in history. It sits on a hilltop in a three-story red brick manor house built in the 18th-century. With that amount of history, it's no surprise that a few ghosts might still feel the need to call it home. Guests say they have witnessed corks popping off bottles -- some even say they've seen a manifestation.
"The guests are really involved and each have their own personal (ghost) story to tell," tasting room manager Kevin Pruitt said.
Try not to let the ghost stories spook you away from visiting the winery though, because we're talking about the wine -- and it's good. The eight acres under vine at the winery currently produce between 13-15 wines. The special bottling called Generals Battlefield Red happens to be aged in oak barrels that come from the trees at Manassas Battlefield. Choose from a reserve tasting that includes Fletchers Chardonnay and Snort or a classic tasting of traditional wine. Each tasting is $10 and includes a wine glass. Hours are noon-6 p.m. Monday-Thursday, noon-8 p.m. Friday and Saturday, and noon-7 p.m. Sunday.
The winery is located about 40 minutes from downtown D.C.