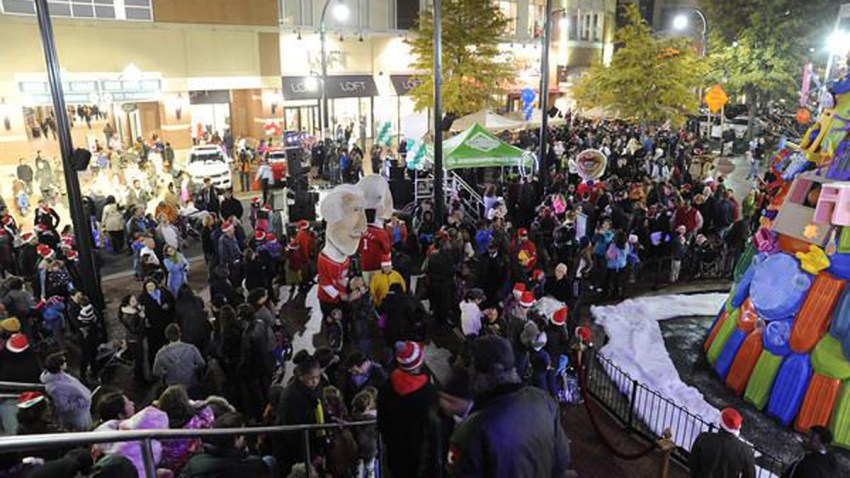 OK, so it's not Thanksgiving yet, but it's never too early for art. On Saturday, downtown Silver Spring will light up its 35-foot-tall Christmas "tree" -- actually a public art installation made from chimes, bells, pinwheels and ribbons.
The Re-Imagining the Holidays celebration will run from 6 to 8 p.m. at the Fountain Plaza on Ellsworth Drive, and will include an a capella performance by the University of Maryland's Generics and the B Natural Group of Montgomery College. Tommy McFly of 94.7 Fresh FM wil hosts.
Throughout the evening, you'll also find giveaways, face painting, hot cocoa and dining specials, as well as the chance to meet Maryland Youth Ballet dancers and Nutcrackers. An ice-skating Santa will be on the rink at Veterans Plaza from 6 p.m. to 9 p.m.