Senate hopeful George Allen, House Majority Leader Eric Cantor and Rep. Jim Moran won their primary elections in Virginia Tuesday, according to the Associated Press.
Allen brushed aside three conservative Republican rivals, setting up a fall battle to regain the seat he lost in 2006. With about 15 percent of the vote counted Tuesday, Allen had almost 65 percent. Bob Marshall, a state legislator and hero of religious conservatives, had 5 percent. Tea party leader Jamie Radtke had 25 percent of the vote, and Chesapeake minister E.W. Jackson had 4 percent.
Allen's victory sets up a November clash with another former Virginia governor, Tim Kaine, in a campaign closely tied to the presidential race in a battleground state both parties consider vital for victory.
Six years ago, Allen had been heavily favored for re-election and a possible GOP presidential hopeful until his chaotic, gaffe-strewn campaign against Democrat Jim Webb self-destructed.
Voters Head to the Polls for Virginia Primary Elections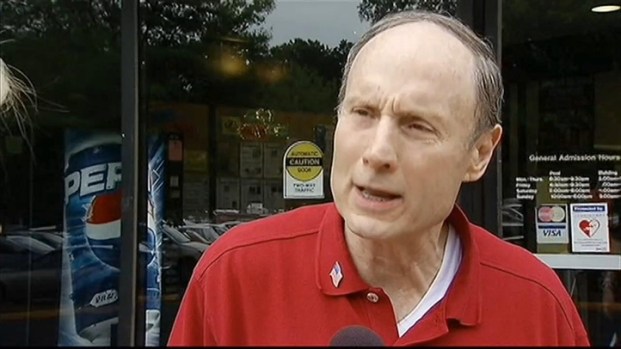 Cantor easily won his Republican primary race in Virginia, brushing aside a challenger he had trounced in the November election two years go.
Cantor is second only to Speaker John Boehner in the leadership of the House's large Republican majority. He had 79 percent of the vote over Floyd Bayne.
Bayne got less than 7 percent of the vote in 2010 election when ran as the Independent Green nominee against Cantor.
Cantor faces Democrat Wayne Powell this November in Virginia's heavily Republican 7th District. Powell, a Richmond lawyer and retired Army colonel, clenched his party's nomination after other Democrats dropped out.
Moran easily vanquished a little-known challenger in the 8th District Democratic primary as he seeks his 12th term in Congress. Moran represents heavily Democratic Alexandria and Arlington. He won 68 percent of the vote Tuesday over challenger Bruce Shuttleworth.
Shuttleworth, a former Navy fighter pilot, challenged Moran on ethics issues, raising questions about persistent conflicts of interest for the 67-year-old congressman.
Shuttleworth barely made the primary ballot. Democratic Party officials initially ruled he had too few registered voter signatures on his qualifying petitions. He sued and party officials relented.
Moran's brother, Brian, is the Democratic Party of Virginia chairman.
Moran faces a November rematch with Republican Patrick Murray, whom he beat by nearly a 2-to-1 ratio in 2010.
Polls in Virginia closed at 7 p.m. Tuesday.
Click here for primary results.
It was a quiet day at most Fairfax County polling places, even though voters were choosing a Republican candidate to represent the party in one of the most important Senate races in the country, one that could decide the balance of power in the U.S. Senate.
Most voters News4 spoke to said the well-known and experienced Allen provides the best chance of winning in November.
Other voters who cast ballots for Allen said after he stumbled in 2006 with several well-publicized campaign gaffes, they want to give him a second chance.
Turnout ranged from 1 percent to 12 percent -- light-to-moderate turnout -- according to Justin Riemer, of the Virginia Board of Elections. The council race in Alexandria boosted voting there. Weather had minimal impact, Riemer said.