Source: One Employee Fired, One on Leave After Reports of Rapes at Wilson Pool
Victim told her family her attacker was a pool employee who let them in for an after-hours party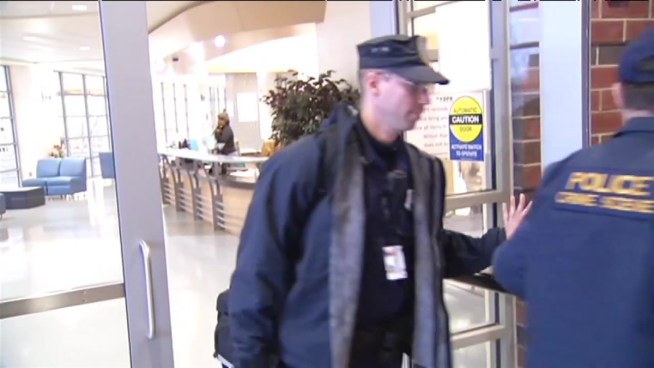 Jackie Bensen
A woman's family tells News4 that she was beaten and sexually assaulted in side a locker room at DC's Wilson Aquatic Center during an after hours visit.
One employee of D.C.'s Department of Parks and Recreation has been fired and a second has been placed on administrative leave, District government sources tell News4, following reports that women were raped at the Wilson Aquatic Center by rec department staff with keys to the pool.
One victim came forward on Nov. 26. She said she was severely beaten and raped at the Wilson pool in Northwest by a pool employee who let himself and the victim in after hours.
The man then drove the injured, 22-year-old victim back to her home in Prince William County, Va., where he left her at the doorstep of her home, her uncle and father told News4.
Two more victims have since come forward to say they were raped at the Wilson Aquatic Center by an employee who brought them there after hours, a law enforcement source told News4. Both of those victims are teenage minors and say they were taken to the pool on Nov. 9 by two men, one of whom is an employee at the pool.
The pool is run by the District's Department of Parks and Recreation, and the workers there are rec department employees. A spokesperson for the rec department also confirmed an ongoing investigation into an incident at the pool.
Last month, a rec department spokesperson told News4 "safety is our top priority."
The pool is next to Wilson High School, and the school's swim teams use the facility, but it is not run by the school.