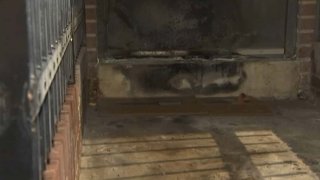 A man was found on fire in the Mt. Pleasant neighborhood of Northwest D.C. early Wednesday and officials are investigating.
The man, whose name was not immediately released, said he was asleep and woke up to find himself on fire, according to a police report.
An employee at the 7-Eleven store at 3146 Mt. Pleasant St. NW discovered the man engulfed in flames on the lower part of his body and used a fire extinguisher to put out the blaze, sources said.
Medics took the man to a hospital and he is undergoing treatment for non-life-threatening injuries.
People who know the victim said they are worried that someone deliberately set him on fire.
Arson investigators said in a statement Thursday that "there is no evidence this person was set on fire." The investigation is ongoing.
CORRECTION (March 5, 2020, 12:57 p.m. ET): This story has been updated from a previous version. Investigators say there is no evidence the man was deliberately set on fire.