Bao Bao, the name of the Smithsonian's National Zoo giant panda cub was revealed Sunday on its 100th day of birth, per Chinese tradition.
Mother Mei Xiang and Bao Bao were not in attendance, but zoo officials say the cub could be on display as early as January 2014.
The name was revealed following a 10-second countdown by National Zoo officials and the Chinese ambassador to the U.S., Cui Tiankai.
Dozens attended Sunday's 1 p.m. ceremony -- one group of fans donned panda gear head to toe and arrived at 7 a.m., ensuring their first place in line.
"We love the pandas and we love the zoo," Maryland resident Christie Harper said. "I wanted it to be named Ling Hua but I'm still very excited and happy!"
Representatives with the Chinese embassy served guests with authentic treats, including sweet walnut cake.
Bao Bao's Aug. 23 birth was broadcast live on the zoo's popular Panda Cam -- she now weighs 11.66 pounds and took her first steps in mid-November.
Dennis Kelly, director of the zoo, emphasized Bao Bao's birth represents a strong coalition between China and the U.S., and their dedication to protecting the endangered species.
"When this cub was born last summer, I was thrilled," said Kelly. "Bao Bao symbolizes 41 years of research and collaboration both at the National Zoo and in China. We're grateful to everyone around the world who voted to name her and help us celebrate today."
The ceremony also included special video messages from First Lady of the United States, Michelle Obama, and First Lady of the People's Republic of China, Peng Liyuan.
Both congratulated the National Zoo on the successful birth of the cub and reflected on 41 years of giant panda conservation success as a result of excellent collaboration between the United States and China.
The public was able to vote on five names over the past month. The choices were Bao Bao, which means precious or treasure; Ling Hua, which means darling or delicate flower; Long Yun, which is a symbol of a dragon and luck for panda cooperation between the U.S. and China; Mulan, the name of a legendary Chinese warrior woman from the 5th century that means magnolia flower; and Zhen Bao, which means treasure or valuable.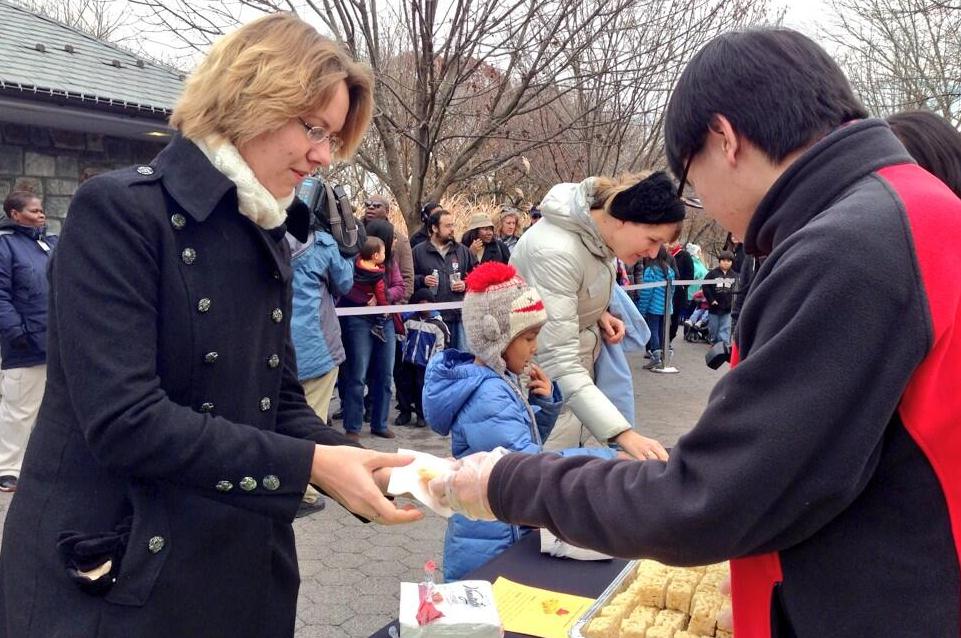 The day's festivities concluded at the David M. Rubenstein Family Giant Panda Habitat. Chinese lion dancers led guests to the giant panda yards where Tian Tian, the cub's father, received a frozen popsicle, filled with sweet potato and pineapple chunks.
Local
Washington, D.C., Maryland and Virginia local news, events and information
ALSO SEE: