Shawn Yancy, News4 Anchor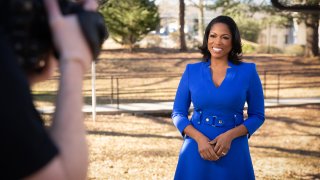 Shawn Yancy is an evening anchor at NBC4. She joined the station in 2021.
Yancy and her family moved to the Washington, D.C., area in 2001, when she began working at WTTG-TV. Her second day of work was Sept. 11, the day of the terrorist attacks. For most of her 19 years at WTTG, she anchored evening and late-night newscasts.
Yancy's work has earned her several EMMY Awards and an Edward R. Murrow award for an investigative story about asbestos problems at the National Institutes of Health.
Yancy grew up in Indiana and attended Ball State University, where she became a proud member of Alpha Kappa Alpha Sorority Incorporated. Her journalism career included stops at WKJG-TV in Fort Wayne and WTAE-TV in Pittsburgh.
Yancy has served on the board for A Wider Circle and previously served on boards for Dress for Success DC and The St. Ann's Center for Children, Youth & Families. She has also joined other D.C. newswomen in spearheading an annual fundraiser for local charities helping underserved breast cancer patients with treatment and services.
Yancy is also a professional artist with clients nationwide. She and her husband have three sons and live in Montgomery County.