Tommy McFly, News4 Scene Reporter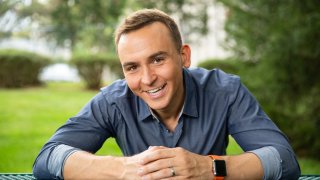 Tommy McFly covers The Scene for NBC4 and the station's digital platforms.
Since arriving in Washington, D.C., in 2006, McFly has made a name for himself as a media ambassador. For more than 10 years, he hosted shows on local radio stations before moving his popular programs to digital and podcasting platforms along with his longtime collaborator Kelly Collis.
McFly became a contributor to NBC4 in 2010 then spent time at WJLA and WUSA before returning to relaunch The Scene in 2018. His contributions to the station's coverage of the 2019 Nationals World Series earned him an EMMY Award. He has also been recognized as a Washingtonian of the Year in 2021 and received an EPIC Award for Social Media Content in 2018.
In addition to his media work, McFly is active in many community events. Through his work with Best Buddies, he created the Best Buddies Prom which raised more than $1 million in five years for the organization. He also served as the first-ever emcee at the White House Easter Egg Roll and has continued in this role over seven years.
Originally from Scranton, Pennsylvania, McFly calls Washington, D.C. his adopted hometown. He proudly lives in the Mount Vernon Triangle neighborhood with his husband, Chrys, and two dogs.
Want to know what's up for your weekend? Sign up for The Weekend Scene, our newsletter about events, experiences and adventures for you and for your family around the DMV.
FOLLOW TOMMY ON SOCIAL MEDIA
Instagram: @mrtommymcfly
Twitter: @TommyMcFLY
Facebook: Facebook.com/TommyMcFly