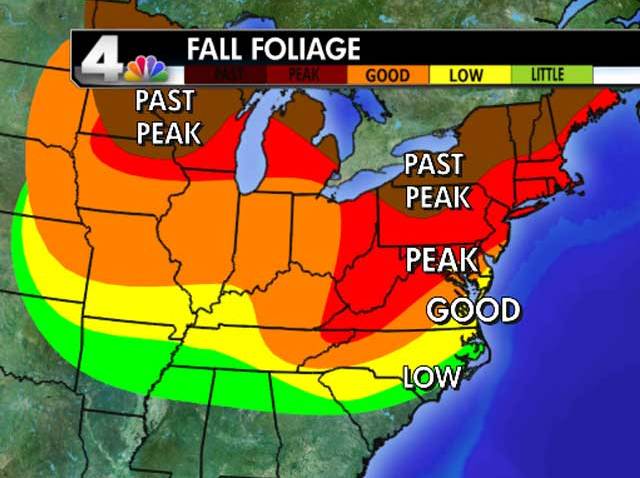 OK, fall foliage lovers. If you don't get out to see the beautiful color of area leaves this weekend, well, you're out of luck.
Colors will be at their peak this weekend from the mountains in the west to the heart of our region, according to meteorologist Veronica Johnson.
The winds that have been whipping through the area aren't helping things, however, so much of the color will be knocked off of the trees.
Weather Stories
Thinking about the Blue Ridge Mountains? You may not want to make the trip. Johnson said the foliage will be moving past peak color this weekend in a lot of patches through the Blue Ridge.
When you do find good color on leaves, send your pictures to us and we'll showcase them on air and online. Send them to weather@nbcwashington.com.
---
Weather on the Web: Get the latest weather from NBCWashington.com anytime, anywhere:
Follow us on Twitter and Facebook. Sign up for our e-mail newsletters and get breaking news delivered right to your mobile phone -- just text DCBREAKING to 622339 to sign up. (Message and data rates may apply.)