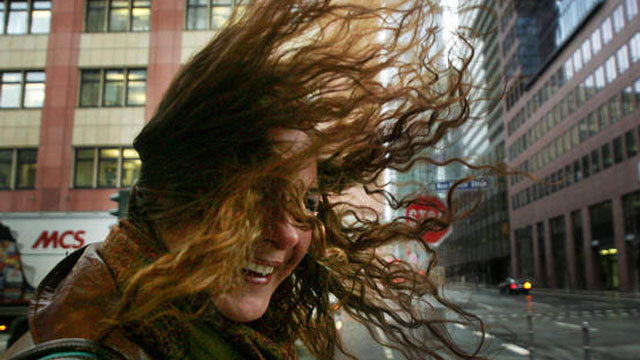 In case you haven't left your house since New Year's, there's a wind advisory in effect until 6 p.m. for the Washington, DC and Baltimore area.
It's a freezing, feel-it-in-your bones kind of wind, with gusts in excess of 45 miles per hour expected and temperatures in the teens. NBC4 meteorologist Chuck Bell recommends dressing in warm layers if you decide to venture out, and remember that alcohol and caffeine (put down that Starbucks now!) cause your body to loose heat.
In other words, you're probably better off with a nice, hot cup of cocoa. Preferrably with mini-marshmallows and whipped cream on top. (Mmmmm...)
Weather Stories
Meanwhile, if you think you're safe in your car, it depends on the kind of car you have. The National Weather Service warns that winds this strong can make driving difficult, especially for high-profile vehicles like SUVs, vans and pickup trucks.
Keep up with the latest on the weather and more at: