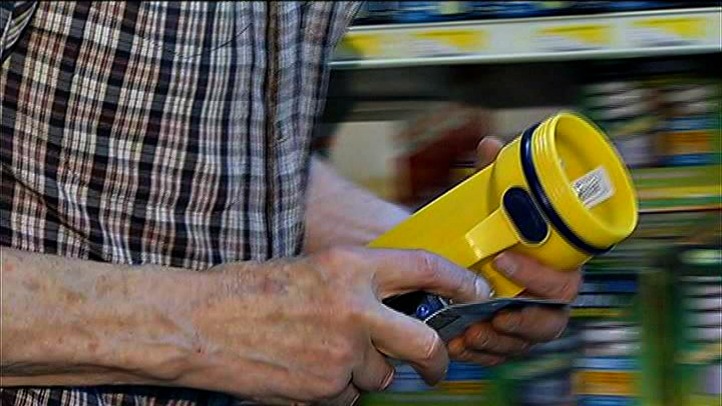 A power outage is not just inconvenient, but it could put your safety at risk. News4's Liz Crenshaw advises on what to do before and after you're left in the dark:
Stay connected by downloading the NBC4 weather apps for iPad, iPhone and Android devices. You can also follow us on Twitter and Facebook, and sign up for our e-mail newsletters.

Buying a Generator
Generators typically cost from $400 and up to $10,000. Basic generators will keep your refrigerator and other kitchen appliances powered. Premium models will be able to generate your entire home, and an electrician will have to install it. If you plan on using a portable generator, you must use a heavy-duty, outdoor-rated extension cord to feed the electrical equipment you want to operate. An overloaded power cord can potentially start a fire.
WATCH: How to choose the right generator
Staying Safe and Connected
If you can don't use candles. Fire officials say flashlights are the best choice during an outage.
If you must use candles, don't leave them burning unattended and keep them away from curtains, clothing and books.
Hardwired smoke detectors will not work if you lose electricity. The same goes for hardwired carbon monoxide detectors. So keep a working battery backup of both of those devices.
Make sure your cell phone is fully charged.
Elevate items in the basement, which could be flooded. Bring in outdoors items such as children's toys, patio furniture, garbage cans, etc., which could be blown around and damaged. Remove dead or rotting trees and branches that could fall and cause injury or damage, according to the Federal Emergency Management Agency.
Unplug computers and televisions.
If someone in the house uses electrically powered life-support equipment or medical equipment, be sure to ask your physician about emergency battery backup systems.
Food Safety During Power Outages
The USDA says refrigerated foods should be safe as long as the power is not out more than a few hours and the doors have been closed. However potentially hazardous foods should be discarded if they warm up above 40 degrees.
Throw out any meat, poultry or seafood products if the power has been out for more than a few hours.
When it comes to frozen foods, USDA says an unopened freezer should keep food safe for two days. Remember, frozen foods that have begun to defrost are still safe if they have ice crystals or are still cold.