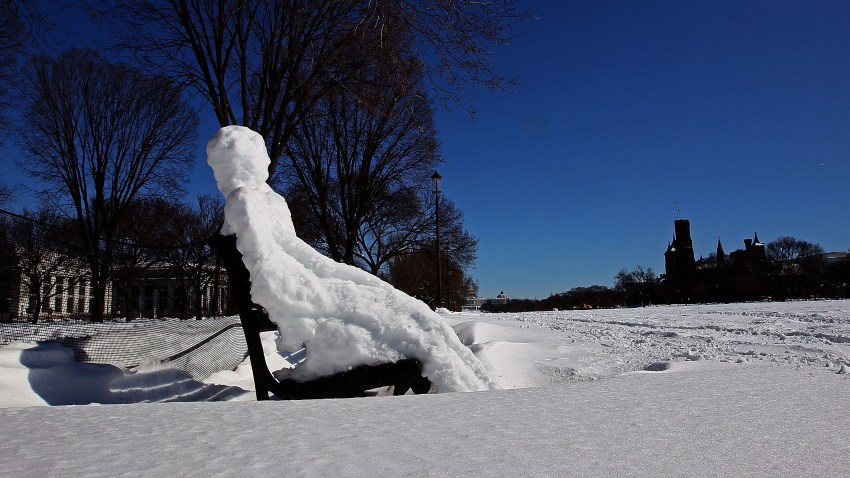 A couple of inches of snow used to throw panic into the hearts of most Washingtonians -- but no more.
Sure, there's snow today, but after three major winter storms in our recent past, this should be a cakewalk. Right?
Let's hope so. At least this one is happening on a holiday.
Weather Stories
A fast-moving area of low pressure passed west and north of the District through the day Monday, drawing some milder air into it, according to NBC4 meteorologist Tom Kierein.
Light snow began falling mid-afternoon in D.C. and could continue -- along with periods of rain or wintry mix -- into the evening, ending after midnight.
How much is expected? Kierein said there could be 1-2 inches across much of the Washington region by the time the snowfall ends before dawn Tuesday. Areas north and west of the District could see 2-4 inches, while areas south and east of the I-95 corridor should see mostly rain.
Even though the snowfall totals are on the light side, D.C.'s snow emergency went back into effect at 9 a.m. Monday. That means many streets downtown and elsewhere are off-limits for parking. D.C. officials say workers are treating roadways with salt and hauling snow from neighborhoods.
So there is no blizzard today. Good news for all of us. More good news: Kierein said there is no more snow on the horizon through the weekend.