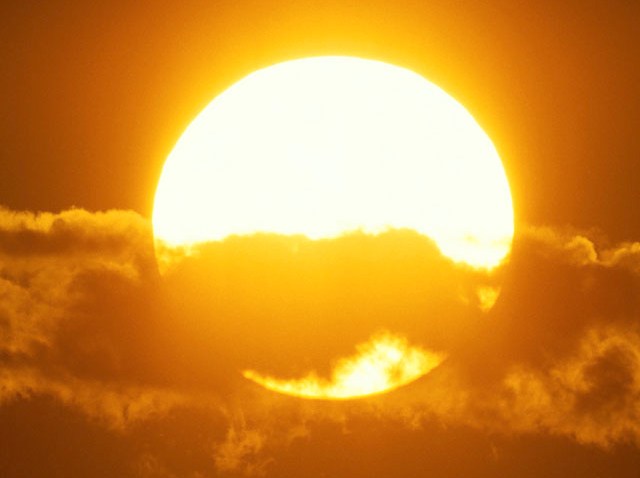 The heat wave continues in the D.C. area.
The D.C. Homeland Security and Emergency Management Agency (HSEMA) issued a Heat Alert for Monday, as temperatures are expected to go as high as 100 degrees with the heat index approaching 105 degrees.
HSEMA said D.C. residents should prepare for this heat wave to last through Tuesday. Some cooler air and rain will work its way into our area by Wednesday, as the high that day is only expected to reach about 83.
CSX issued heat orders for Monday afternoon's rush hour, which could mean delays of 5 minutes to 15 minutes on MARC's Camden and Brunswick lines, according to Maryland Transit Administration officials.
For those who don't have air conditioning or a fan, DC's recreation center pools will be open for those seeking relief from the heat. The District also has "cooling centers" set up throughout the city.
For locations, or to report a problem, you can call the Mayor's Citywide Call Center at (202) 727-1000. A list is also available at the end of this article. For information about water for the homeless, contact United Planning Organization at (202) 399-7093.
During the heat wave, HSEMA and the National Weather Service says everyone should remember these tips:
Stay indoors as much as possible.
Turn on the air-conditioner or fan.
NEVER leave children or pets in vehicles; ALWAYS check the back seat of your car before exiting.
Drink plenty of water.
Wear light-colored, lightweight and loose-fitting clothes.
Apply sunscreen at least 20 minutes before going outside (SPF 15-30 is best).
Limit exposure to the sun (the sun is most powerful between 10 am and 3 pm).
Check on elderly relatives and neighbors
Watch for heat cramps, heat exhaustion and heat stroke.
Keep pets in the shade and give them plenty of fresh water
Due to the high temperatures, children and the elderly are more likely to suffer hyperthermia, also known as heat stroke/sunstroke.
Signs of heat exhaustion include heavy sweating, paleness, dizziness, headache, nausea or vomiting, a fast and weak pulse, and/or fast and shallow breathing.
Heat stroke symptoms include a high body temperature (above 103 degrees), a throbbing headache, dizziness, nausea and red, hot, dry skin (no sweating).
If you notice signs or symptoms of hyperthermia, here are some actions you can take:
get them to a cooler area
bathe or shower them with cool (not cold) water
wrap them in wet towels or clothes
apply cold compresses to their head, neck and upper body
give them water to drink
get medical help
In addition to the high temps during the day, the National Weather Service said temperatures will be slow to cool at night due to the high humidity.
D.C. Pool Info
From Monday to Wednesday the DC Department of Parks and Recreation (DPR) will extend hours at 13 outdoor swimming pools from 11 a.m. to 9 p.m. at DPR locations across the District. Eight spray parks, eight indoor pools and five outdoor children pools will also be open with hours listed below.

Outdoor pools open from 11 a.m.-9 p.m. from Monday to Wednesday:
Anacostia, 1800 Anacostia Drive, SE, (202) 724-1441
Banneker, 2500 Georgia Avenue, NW, (202) 673-2121 (2 pools)
Benning Park, Southern Avenue and Fable Street, SE, (202) 645- 5044
Douglas, Frederick Douglass Court and Stanton Terrace, SE, (202) 645- 5045
East Potomac, 972 Ohio Drive, SW, (202) 727- 6523
Fort Dupont, Ridge Road and Burns Street, SE, (202) 645-5046
Fort Stanton, 1800 Erie Street, SE, (202) 645- 5047
Harry Thomas Sr., 1801 Lincoln Road, NE, (202) 541-7499 (2 pools)
Kenilworth Parkside, 4300 Anacostia Avenue, NE, (202) 727-2485 (2 pools)
Oxon Run, 4th Street & Mississippi Avenue, SE, (202) 645-5042
Rosedale, 17th and Gale Streets, NE, (202) 727-1502
Theodore Hagans201 Fort Lincoln Drive, NE (202) 576-6389 (2 pools)
Volta Park (formerly Georgetown), 3400 Volta Place, NW, (202) 282-0381
Indoor aquatic facilities open Monday to Wednesday:
DC Center for Therapeutic Recreation Aquatic Facility, 3030 G Street, SE, (202) 645-5708, (202) 645-5118 (TDD), 9:00 am – 5:00 pm
Dunbar Aquatic Facility, 1301 New Jersey Avenue, NW, (202) 673-4316, 10:00 am – 6:00 pm
Ferebee Hope Aquatic Facility, 3999 8th Street, SE, (202) 645-3916, 10:00 am – 6:00 pm
Marie Reed Aquatic Facility, 2200 Champlain Street, NW, (202) 673-7771, 1:00 pm – 8:00 pm
Takoma Aquatic Center, 300 Van Buren St., NW, (202) 576-9284, 6:00 am – 9:00 pm
Turkey Thicket Aquatic Facility, 1100 Michigan Avenue, NE, (202) 576-9236, 6:30 am – 8:00 pm
William H. Rumsey Aquatic Center, 635 North Carolina Ave., SE, (202) 724-4495, 6:30 am – 9:00 pm
Wilson Aquatic Center, 4551 Fort Drive, NW, (202) 282-0177, 6:00 am – 9:00 pm
Spray Parks open 11 a.m. to 7 p.m. Monday to Wednesday:
Bald Eagle Recreation Center, 100 Joliet Street, SW, (202) 645-3960
Benning Stoddert Community Center, 100 Stoddert Place, SE, (202) 698- 1873
Columbia Heights Community Center, 1480 Girard Street, NW, (202) 671-0373
Friendship Recreation Center, 4500 Van Ness Street, NW, (202) 282-2198
Lafayette Recreation Center, 5900 33rd Street, NW, (202) 282-2206
Palisades Community Center, 5200 Sherrier Place, NW, (202) 282-2186
Petworth, 801 Taylor Street, NW, (202) 576-6850
Riggs LaSalle, 501 Riggs Road, NE, (202) 576-6045
Outdoor children's pools open noon to 5 p.m. Monday to Wednesday:
Barry Farm, 1223 Sumner Road, SE, (202) 645-5041
Happy Hollow, 18th and Kalorama Streets, NW, (202) 673-2123
Lincoln Capper, 500 L Street, SE, (202) 727-1080
Parkview, 639 Otis Place, NW, (202) 566-8658
Watkins, 420 12th Street, SE, (202) 727-1504
Cooling Centers
Open from 12 p.m. to 5 p.m. at the following District government buildings:
Reeves Municipal Center, 2000 14th St. NW
Judiciary Square, 441 Fourth St. NW
920 Rhode Island Ave. NE
King Office Building, 3720 Martin Luther King, Jr., Ave. SE