Metro's aggressive, unprecedented overhaul of its rail system will send shock waves across the entire D.C. area. The first of these massive changes started Saturday, but the big test comes Monday as workers brace for their first commutes during the new plan.
Do you know what's happening where, and when? And are you ready?
Over the next year, all six of Metro's rail lines will be affected at one time or another, ranging from single-tracking to outright closures for multiple days. Metrorail began closing at midnight every night as of Friday, but major changes are set to affect your commute as well.
Surge 1
The first of Metro's 15 "safety surges" began Saturday, with 13 straight days of single-tracking on the Orange and Silver lines between Ballston and East Falls Church -- yes, even during rush hour -- through June 16. That means reduced service on those lines, and a severe impact at and west of Ballston. (View map of impact.)
On weekdays:
Orange Line: before 10 p.m., trains run every 18 minutes between Vienna and New Carrollton, with more frequent trains between Ballston and New Carrollton:

every six minutes during rush hours
every 10 minutes during midday and evening
Silver Line: before 10 p.m., trains run every 18 minutes between Wiehle and Largo Town Center
Both Orange and Silver lines: from 10 p.m. to midnight, trains run every 20 minutes
On weekends, trains run every 18 minutes before 10 p.m., and every 20 minutes from 10 p.m. to midnight.
Riders Concerned About Lack of Plans for SafeTrack in Prince George's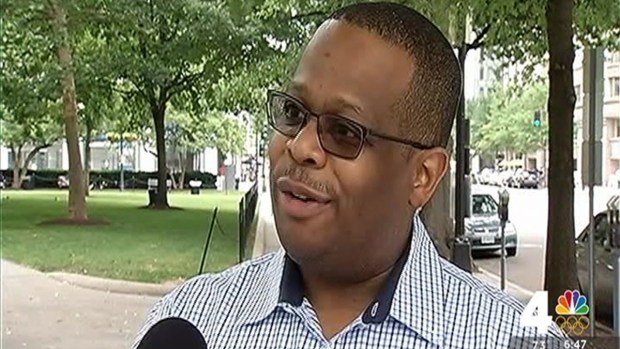 WMATA is warning that Orange and Silver line trains may be very crowded, especially during rush hour.
Riders should expect significantly longer wait times at these stations, WMATA said:
Wiehle-Reston East (Silver Line)
Spring Hill (Silver Line)
Greensboro (Silver Line)
Tysons Corner (Silver Line)
McLean (Silver Line)
Vienna (Orange Line)
Dunn Loring (Orange Line)
West Falls Church (Orange Line)
East Falls Church (Orange/Silver lines)
Ballston (Orange/Silver lines) -- Trains headed east through Ballston may be especially crowded, WMATA said. Riders arriving Ballston should consider using the extra train service that originates at Ballston and will board on the opposite platform. This may make your trip longer, but will likely provide riders with less-crowded trains.
Limited shuttle bus service is available between Ballston and East Falls Church, and Ballston and West Falls Church.
RAW: Metro GM Holds Press Conference Before SafeTrack Begins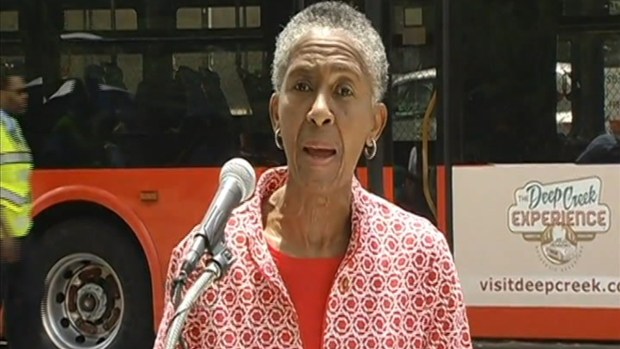 Surge 2
Once that's over, there will be a one-day reprieve, and then the Orange, Blue and Silver lines will be shut down entirely from Eastern Market to Minnesota Avenue and Benning Road.
That shutdown will last from June 18 to July 3.
An additional 13 safety surges will have major impacts around the region for an entire year. See the entire SafeTrack schedule here.
Metrobus & Fairfax Connector Enhance Service
WMATA is encouraging riders to try to use buses as much as possible. To find a bus-only trip, use WMATA's online trip planner and choose the "bus only" option. See Metrobus timetables here.
Metrobus is offering extra rush hour service in areas affected by the first safety surge (stay tuned for info on the next surge):
Regular Metrobus fares are $1.75, and 85 cents for seniors and people with disabilities. Express bus fares and airport express routes cost more. Bus-to-bus transfers are free if you're using your SmarTrip card.
Fairfax County's Fairfax Connector bus is also beefing up its rush hour service.
Herndon to/from Pentagon:Route 599 (PDF) will have extra trips between Herndon and the Pentagon.
Vienna to/from Pentagon: A new route will be created between Vienna and Pentagon; see the schedule here.
Other Ways to Avoid Metrorail
In addition to taking the bus, here are more options for getting around without Metrorail:
Circulator: D.C.'s Circulator buses run every 10 minutes during these hours; most routes start at 7 a.m. on weekdays, although some start at 6 a.m. In addition, D.C. Muriel Bowser said the District is considering extending the Circulator's service hours. See the current schedule here, and click or tap the name of any of the bus routes to see exact pickup spots.
Driving: Drivers should expect increased traffic. If you must drive, leave yourself plenty of extra time to get around. Try to carpool if possible (see Commuter Connections info above). In addition, D.C. is beefing up parking restrictions during SafeTrack (see the map here), and will have more traffic control officers on the streets.
Streetcar: The new D.C. Streetcar system runs from Union Station along H Street NE. Fares are currently free. Streetcars run about every 10-15 minutes. Learn more on how to ride here, or see the system map here.
Taxi: You can, of course, hail a cab on the street, but you can also order one online or by phone. DC.gov has a list of District taxi companies online here. Arlington County has seven authorized taxi companies; find them here. In Fairfax County, five cab companies are authorized to operate; find their contact info here.