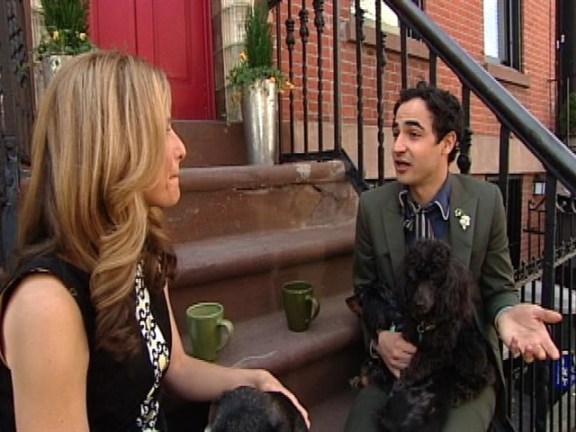 Talk Stoop: Zac Posen
Couture designer Zac Posen shares his secrets of style and why he's moving toward more accessible fashion with his new line for Target. Plus...there are dogs!
On Talk Stoop, NBCNewYork's Cat Greenleaf interviews actors, musicians, athletes, politicians and all other sorts of characters -- on her own stoop in Brooklyn! Pull up a chair, pour yourself a cup of coffee, and get ready to eavesdrop.