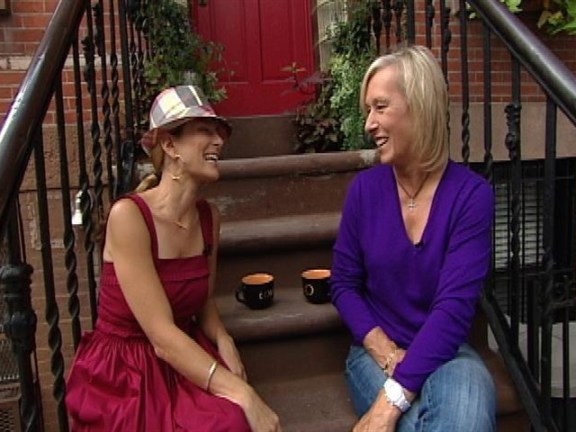 Talk Stoop: Martina Navratilova
This gal knows how to survive - she's dominated on the tennis court, escaped Communism, and now she's beat cancer. Where does her strength come from, and what's she doing with it now? Martina will tell you, on Talk Stoop with Cat Greenleaf.
On Talk Stoop, NBCNewYork's Cat Greenleaf interviews actors, musicians, athletes, politicians and all other sorts of characters -- on her own stoop in Brooklyn! Pull up a chair, pour yourself a cup of coffee, and get ready to eavesdrop.