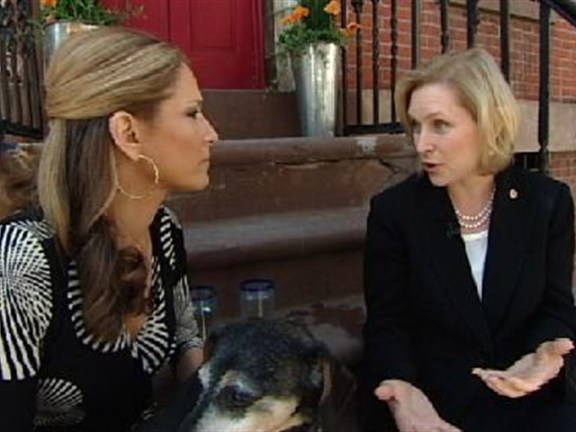 Talk Stoop: Kirsten Gillibrand
"That's not my name!" How DO you pronounce the junior senator's first name anyway? Listen in to the real deal on her moniker, her voting record and her first-ever tennis invite to Mayor Bloomberg, as Kirsten Gillibrand sits on Talk Stoop with Cat Greenleaf.
On Talk Stoop, NBCNewYork's Cat Greenleaf interviews actors, musicians, athletes, politicians and all other sorts of characters -- on her own stoop in Brooklyn! Pull up a chair, pour yourself a cup of coffee, and get ready to eavesdrop.