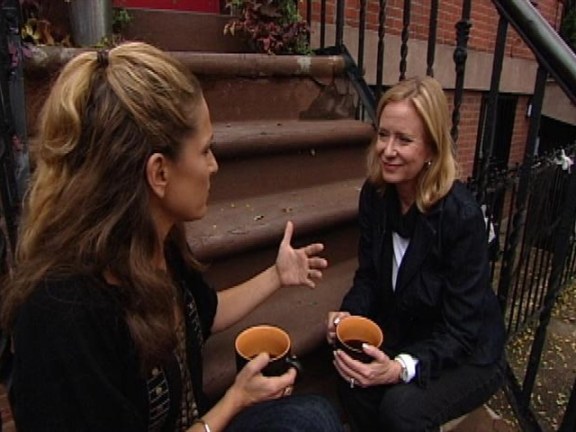 Talk Stoop: Eve Plumb
"Marsha, Marsha, Marsha!" If you think you're sick of hearing people say that every time The Brady Bunch comes up, imagine how Eve Plumb feels? As Jan Brady, she gave all of us outcasts a character to identify with. And in her latest role in the Off-Broadway production, Ms. Abigail's Guide to Dating, Mating, and Marriage, she gives all of us hope that there could be happiness in our future! Listen in as she tells Cat Greenleaf what she's been up to in between Jan and Abigail!
On Talk Stoop, NBCNewYork's Cat Greenleaf interviews actors, musicians, athletes, politicians and all other sorts of characters -- on her own stoop in Brooklyn! Pull up a chair, pour yourself a cup of coffee, and get ready to eavesdrop.