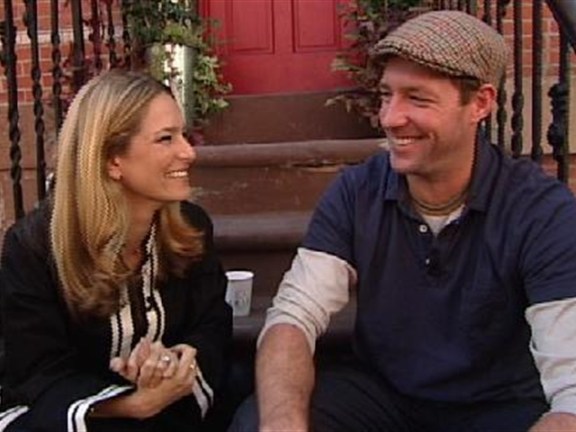 Talk Stoop: Ed Burns
This guy is a big time actor, he writes, he directs and produces films, and he's married to a hot supermodel. So when you're living the high life and loving it, what would make you want to climb back down the ladder of success to right where you started? I have no idea, but ask Ed Burns. He's got all the answers on Talk Stoop with Cat Greenleaf.
On Talk Stoop, NBCNewYork's Cat Greenleaf interviews actors, musicians, athletes, politicians and all other sorts of characters -- on her own stoop in Brooklyn! Pull up a chair, pour yourself a cup of coffee, and get ready to eavesdrop.