Your search for "Author: "Erika Gonzalez"" returned 108 results.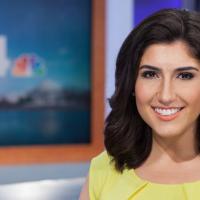 Erika.Gonzalez@nbcuni.com
Amazon is coming to Arlington, Virginia, filling up to 400 new jobs by the end of the year. When the news first broke last year, some were excited; others were not. "I think people looked at what was going on in Seattle and they were concerned," said Ashleigh Wehmeyer, a realtor with Compass. "Seattle had some different challenges than we...