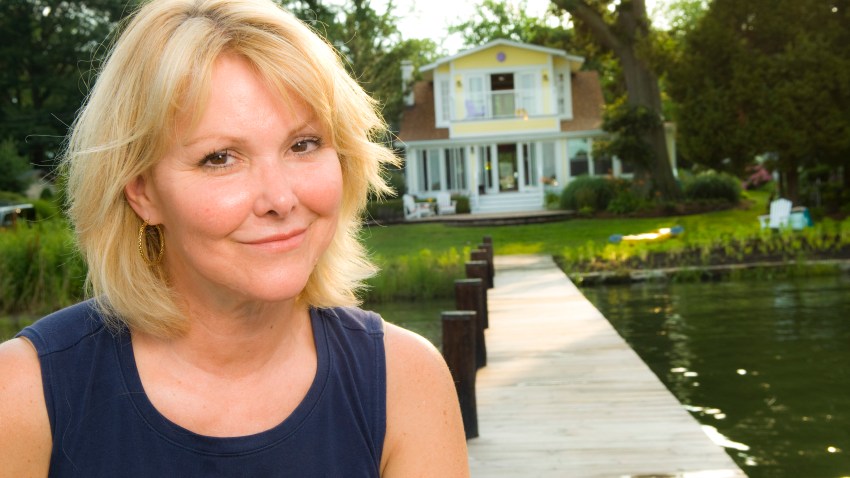 Some at NBC Washington always wondered why Wendy Rieger put up with the hour-long commute between our station in northwest Washington and her house on the West River in Anne Arundel County, Md.
Well, after checking out the pictures of her humble abode in a feature story in the Washington Post, our curiosity is no more.
Check out the description below, and then peruse the pictures on the Post's website. And enjoy.
---
As the WRC (Channel 4) news anchor breezes through her house to an Adirondack chair on the patio, a sailboat appears on the horizon, as if on cue.
Twelve years ago, she moved from Bethesda to the land of ospreys and owls and set about rescuing a three-bedroom 1920s bungalow. The property is on the water, so Rieger keeps a small runabout and a kayak and jumps in the water for a swim whenever she feels like it. There's a picture-perfect pier with a gazebo in the middle that was once a crabbing pavilion, and is now an ideal place to throw a cocktail party.

Rieger's rooms reflect a casual cottage style, and she has used paint to make the place her own. The walls and ceilings, which are repainted frequently, are the colors of Key West, Fla.: lavender, yellow and mint green. Island print pareus serve as curtains. She turned a downstairs bedroom into a den. Upstairs, there is a roomy master bedroom and a small guest room, both of which have balconies, plus a beadboard bath. A garage has been remade into a workout room.