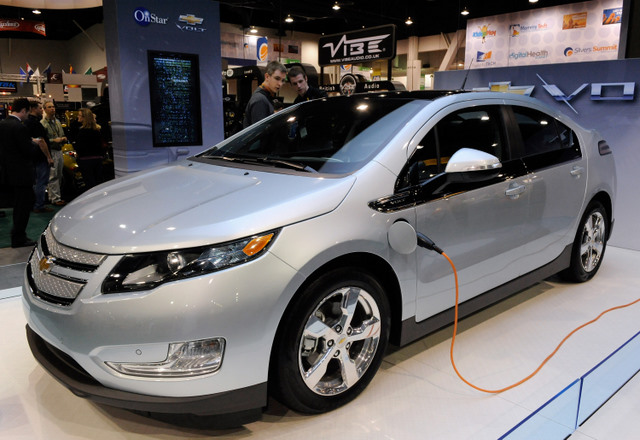 Soaring gas prices have made consumers more aware of mileage when it comes to shopping for a car. Also, buyers are more and more aware about their carbon footprint.
Kelley Blue Book has released its "Top 10 Green Cars for 2011."
Topping the list – the first all-electric car for the masses, the 2011 Nissan Leaf.
Kelley Blue Book reports it will deliver 73 miles per charge. That's the equivalent of 99 miles per gallon.
The Leaf is made with recycled materials from home appliances, old car parts and plastic bottles.
The 2011 Chevy Volt followed the Leaf. Kelley Blue Book called it the most fun electrically driven car.
The Toyota Prius, the original hybrid for the masses, rounded out the top three.
Also making the top ten list for environmentally friendly cars is the 2011 Honda Insight, the most affordable hybrid on the market. Others mentioned include the 2012 Ford Focus, 2012 Fiat 500, and the 2011 Hyundai Elantra.
To see Kelley Blue Book's complete list, click here.
---
Check out more from Liz Crenshaw's Consumer Watch. Ask Liz a question by clicking here. You can also follow her on Twitter and Facebook.