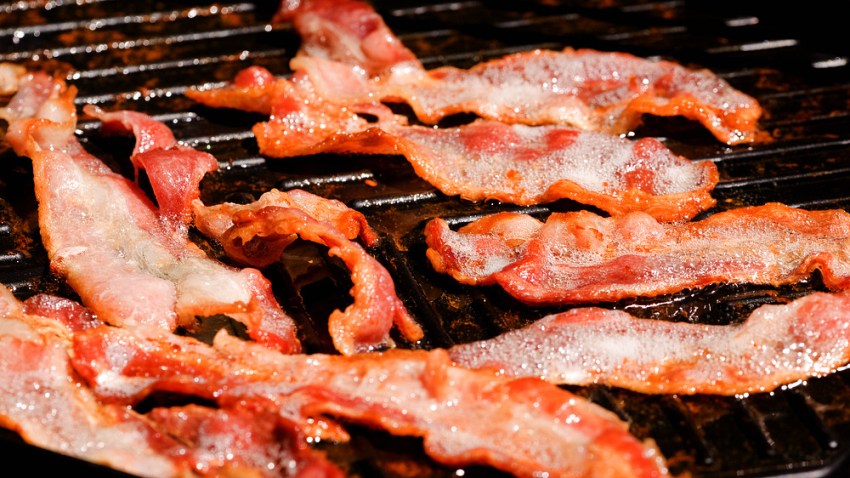 In case you haven't figured out the meaning of life yet, here it is: Bacon.
But come on, you already knew that, didn't you?
Restaurant Three (2950 Clarendon Blvd., Arlington) is honoring this crispy, delicious heart-attack-in-waiting for the 10 cholesterol-laden days, from Oct. 13 to 22.
Weird
Off-beat news from NBC4.
The spot's been curing and smoking its own bacon since it opened, and this year marks its third annual Week O' Bacon.
A special bacon-centric menu includes goodies like the Bacon Studded Waffle with Maple Bacon Ice Cream, plus two cocktails: the Bacon Martini and the Bacon Bloody Mary.
Just start the prescription medication now, why don't you?
Bacon Happy Hour will be happening daily, with treats like bacon bite and drink specials from 4 to 7 p.m. A pig roast kicks off the week on Oct. 13 at 5 p.m., with $5 pork sandwiches.
And if you just can't get enough -- and seriously, who can? -- consider the three-course Bacon-Tasting Menu, at $30 per person. Check out the full menu (PDF) here.
We'd tell you more, but our heads are swimming right now.