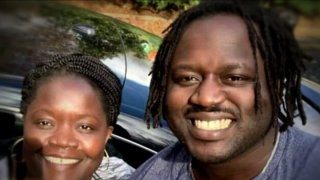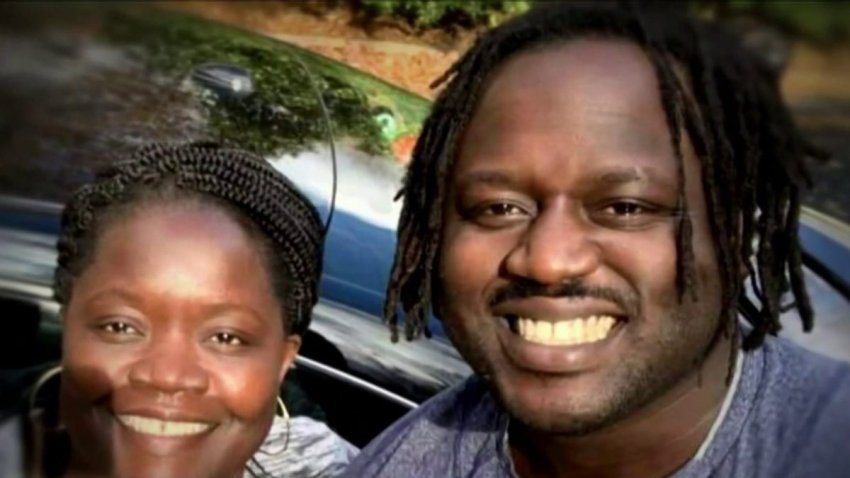 Surveillance video showing the final moments of Irvo Otieno's life went public overnight after the Washington Post obtained the video before prosecutors were set to release it Tuesday.
Otieno, who was 28, died March 6 at Central State Hospital in Petersburg, Virginia, south of Richmond.
Seven Henrico County sheriff's deputies and three staff hospital members are charged with second-degree murder in his death. Prosecutors have said Otieno didn't appear to be combative and was sitting in a chair when he was pulled down by officers, the Associated Press reported.
Although it's not known how it was edited, the video (which may be difficult to watch) shows several deputies dragging Otieno, with his hands and feet cuffed, into the admissions area of the hospital.
We're making it easier for you to find stories that matter with our new newsletter — The 4Front. Sign up here and get news that is important for you to your inbox.
They eventually sat him down on the floor, while about four deputies continued to lean down with a hand on Otieno. Then, several more deputies and hospital staff step in to try to restrain him.
In the video, it's difficult to see Otieno for several minutes because the deputies and staffers were on top of him.
According to the Post, 11 minutes passed before he stopped moving.
After seeing the video last week, Otieno's mother, Caroline Ouko, said her son was treated inhumanely. "What I saw today was heartbreaking, America. It was disturbing. It was traumatic. My son was tortured," she said.
The video showed attempts to revive Otieno with CPR and an AED, but the family's attorneys say it took too long for resuscitation efforts to begin.
Defense attorneys had been fighting the public release of the video, saying it could prejudice potential jurors.
The Post says it obtained the video through a Dropbox link in a court filing from prosecutors.
One defense attorney told the Post he's concerned that was an intentional leak.
This is the latest example of a death of a Black man in custody that has law enforcement under scrutiny. Otieno's death follows the the fatal beating of Tyre Nichols in Memphis, Tennessee, earlier this year, and comes nearly three years after the killing of George Floyd in police custody in Minneapolis.
Ben Crump, who represented Floyd's family and is now working with Otieno's, quickly drew a comparison.
"It is truly shocking that nearly three years after the brutal killing of George Floyd by police, another family is grieving a loved one who allegedly died in nearly the exact same manner — being pinned down by police for 12 agonizing minutes," Crump said in a statement earlier this month.
The Dinwiddie County commonwealth's attorney who is leading the investigation is expected to speak later Tuesday.
---
Associated Press reporters Sarah Rankin and Ben Finley contributed to this report.
NBC Washington / Associated Press