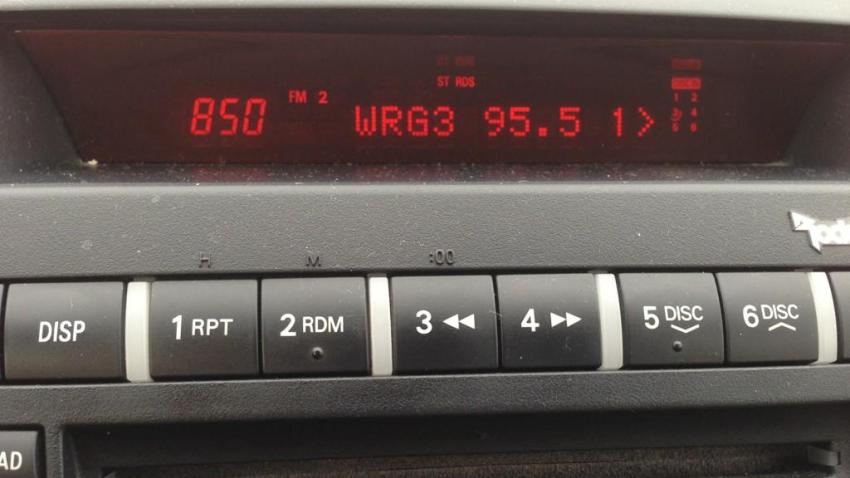 Do me a favor. If you're in your car (and at a stop light), switch your FM frequency to 95.5. WPGC has apparently changed its call letters today:
(Photo credit: @BMOREBrian)
"While the playoffs may continue without the 'Skins this weekend, we wanted to give the fans a little something to cheer for and at the same time thank RG3 for a great year," program director Jason Kidd said in an email. "Hope that he gets better soon!"
The change is in effect through this weekend.
---
Follow Adam on Twitter @AdamVingan and e-mail your story ideas to adamvingan (at) gmail.com.