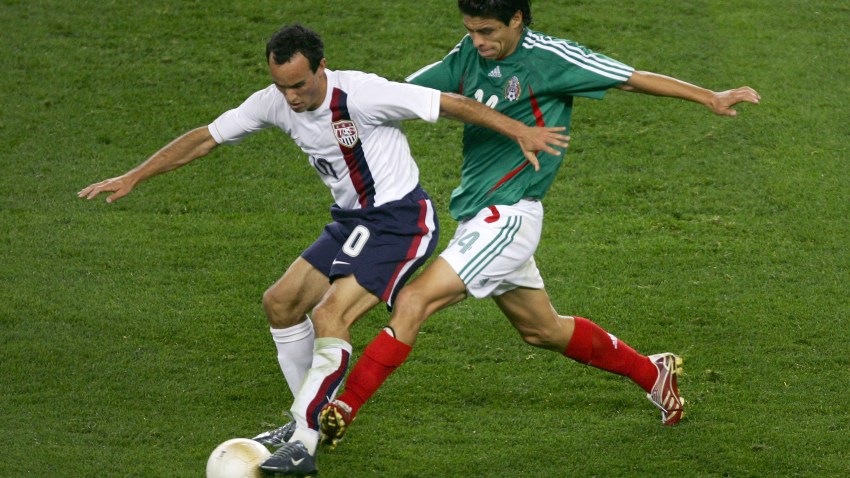 Dozens of bars and restaurants have paid a special $300 fee to the District to open early for the World Cup soccer matches that began Friday morning.
DC Council member Jim Graham, whose ward has many bars with international customers, led the move to have the city's liquor license rules relaxed for this international event that runs through July 11.
Alberto Ferrufino, owner of Don Juan Restaurant in Mount Pleasant, told News4 he's talked to many bar and restaurant owners who plan to open early for the games. Even though the establishments can open early at 7 a.m., they still can't sell alcohol until normal hours, but that's as early as 8 a.m.
"A lot of people, business owners ... are very happy ...," Ferrufino said. "It's good business, you know."
It must be. Ferrufino ordered a new 60-inch television set to replace a smaller one on his restaurant's wall.
It was sitting in a box Thursday afternoon, but he said it would be up and working Thursday night.
And it will be on early for the start of World Cup Friday morning.
According to Graham's office, about 25 bars in Ward 1 are opening early for World Cup games, including:
U Street Corridor:
Ben's Next Door
Cafe Nema
Bar Pilar
Patty Boom Boom
Cafe St. Ex
Tabaq
Nelly's
Adams Morgan:
Bourbon
Adams Mill
El Tamarindo
Grand Central
Napoleon
The Diner
Rumba Cafe
Slavia
Grill From Ipanema
Tryst
Town Tavern
Mt. Pleasant: