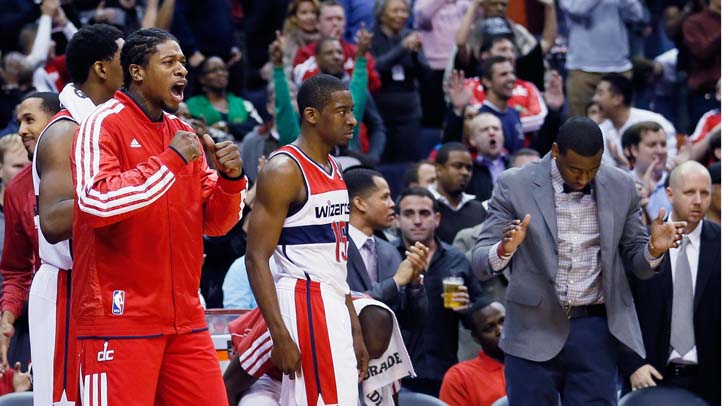 For the second time this year, a long-winless Teddy finally broke of out his horrific and historic slump.
This time, Ted Leonsis' Washington Wizards finally worked their way into the win column in a closer-than-it-should-have-been 84-82 victory over the Portland Trail Blazers Wednesday. Washington blew a late 15-point lead in the fourth quarter before holding on and avoiding history as the team with the worst start in NBA history.
So...now what?
The Wizards are 1-12, which doesn't have the same ring to it as 0-13. There's something to be said about being not just bad, but historically bad. Never fear, though. They still have plenty of opportunities to make history and continue to be the subject of your ridicule. Hey, we're going to need something to do once the Redskins finish the season.
The franchise low for wins is 18, so the 2012-13 Wizards could be the worst Wizards ever if they finish the season at a 16-53 pace or worse.
The Charlotte Bobcats were the worst team ever last season with a 7-59 record -- a .106 winning percentage. The Wizards' current winning percentage is .077. To finish with a worse percentage, Washington's final record will have to be no better than 8-74.
Of course, there's also the added bonus of having a league-high 25 percent chance to win the No. 1 pick in the 2013 NBA Draft. And with plenty of talent in this year's class, the chances of picking another Kwame Brown are slim!
---
Follow Adam on Twitter @AdamVingan and e-mail your story ideas to adamvingan (at) gmail.com.