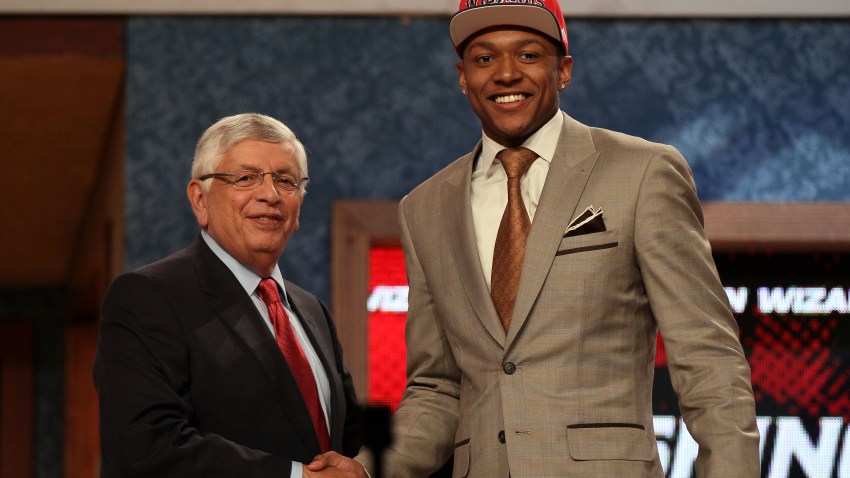 With the third pick in the 2012 NBA Draft, the Washington Wizards selected University of Florida shooting guard Bradley Beal.
The 6'5", 202-pound Beal averaged 14.8 points per game in his lone year with the Gators, shooting an impressive 44.5 percent from the field, including 33.9 percent from three-point range. That will help the Wizards tremendously, considering they shot 44.1 percent collectively from the field, 21st in the NBA, and 32 percent from three, 28th in the NBA.
Beal is arguably the purest shooter in this year's draft. He has incredible range and is said to be a "fearless" shooter according to scouts. The WIzards hope that Beal will be the perfect complement to John Wall in their backcourt.
Follow Beal on Twitter now at @RealDealBeal23.
Kentucky forward Anthony Davis went No. 1 overall to the New Orleans Hornets. Davis' teammate, Michael Kidd-Gilchrist went second to the Charlotte Bobcats. Meanwhile, the Sacramento Kings selected University of Kansas forward and D.C. native Thomas Robinson at No. 5.
---
Follow Adam on Twitter @AdamVingan and e-mail your story ideas to adamvingan (at) gmail.com.