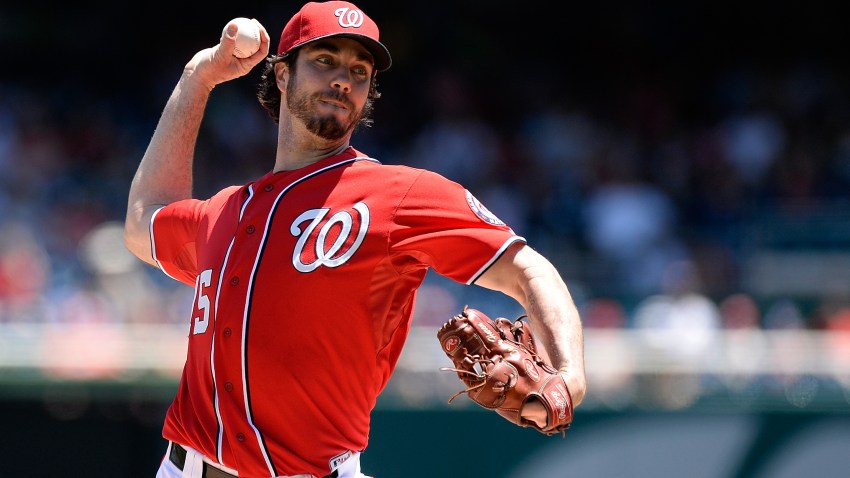 Dan Haren's first season with the Nationals has been nothing short of forgettable ("disastrous" would have worked there, too). Since earning his last victory on May 9, he is 0-6 with a 7.01 ERA while giving up 11 home runs.
Haren, currently on the disabled list, is scheduled to come off it and start Monday against the Phillies. If he can get himself off his personal schneid, then he will join exclusive company.
As of now, Haren has defeated every team in the majors at least once except for one: Philadelphia. With a win Monday, he will become the 13th pitcher to defeat all 30 teams, joining Al Leiter, Kevin Brown, Terry Mulholland, Curt Schilling, Woody Williams, Jamie Moyer, Randy Johnson, Barry Zito, Javier Vazquez, Vincente Padilla, Derek Lowe and A.J. Burnett.
---
Follow Adam on Twitter @AdamVingan and e-mail your story ideas to adamvingan (at) gmail.com.