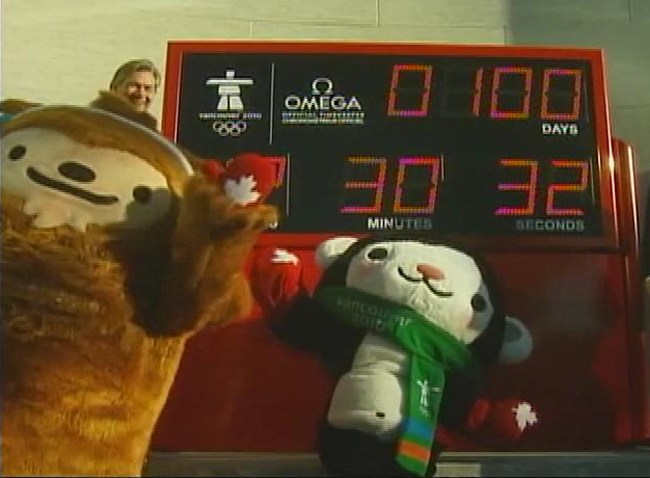 No, that big, red clock in front of the Canadian Embassy in Washington, D.C., is not some kind of Doomsday countdown for the movie "2012."
The special clock, made by official Olympic timekeeper Omega, was unveiled Wednesday at the embassy to mark the 100-day countdown to the 2010 Olympic games, which will be held in Vancouver.
Canadian Ambassador Gary Doer was joined by the three official Vancouver 2010 Olympic mascots and Canadian pop star Fefe Dobson, whose song, "I Want You," is currently playing in Drew Barrymore's directorial debut Whip It.
Up in Vancouver, organizers officially took over The Athletes' Village for the Games and continued with security drills. The Canadian government is spending approximately $1 billion to keep the Olympic athletes safe.
The Olympics will begin on February 12.