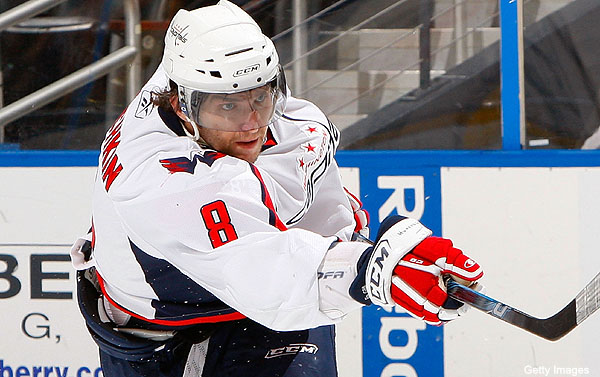 The Capitals might have a great record on the ice, but the franchise is still a work in progress off the ice -- at least that's what Caps owner Ted Leonsis's accountants would say.
The franchise is worth $183 million, according to Forbes.com's latest rankings, placing them 20th in the league, a few ticks ahead of some true bottom feeders.

That's a 15 percent increase over last year's valuation. And for that, Ted can look on to the ice (figuratively, for now) at his superstar, Alex Ovechkin.

As Forbes notes, NHL teams, particularly those not in the largest markets, get a much higher share of their revenue from tickets sold than other sports. So having a superstar like Ovie, who brings people to the rink to see what amazing goal he'll score next, really helps raise the team's revenue potential. They note that each home playoff game adds between $700,000 and $1 million to the team, so the runs of the last two years -- even as short as they've seemed -- really helped the bottom line.

Revenues for the Caps are way up since the '03-'04 season, notes From the Rink. Then, the Caps brought in about $61 million. Now, it's up to about $83, an increase of about a third.

Sadly for Ted, expenses have kept pace, and they estimate that even in last year's deep run, the Caps lost $4.9 million. But the silver lining in Ted's losses: that $183 million the team's worth. When he bought it in 1999, he paid just $85 million. Our math might be shaky, but that seems like a nice bump up in his portfolio.

Certainly Ted realizes that Ovie's worth every penny he's paying him.
Copyright FREEL - NBC Local Media