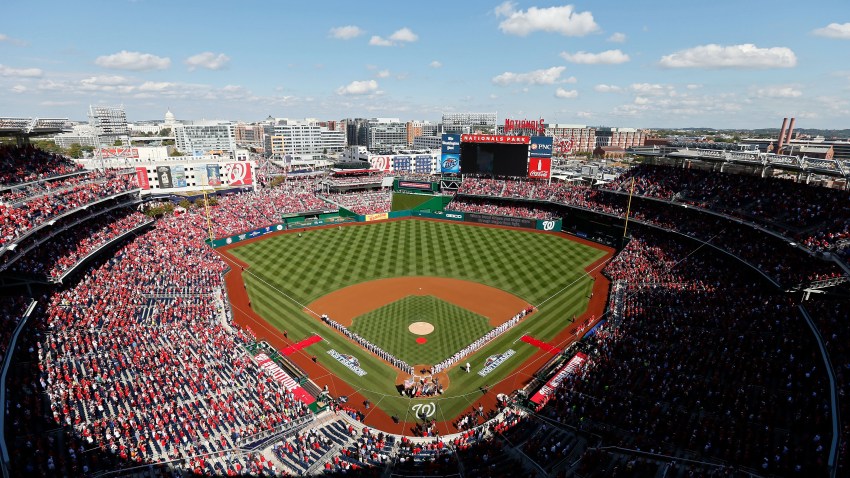 Let's just cut right to the chase.
Apparently, there is an actual website out there called "Urine Feces Everywhere," which is "dedicated to opening the public's eyes to hidden health concerns that we are exposed to in our daily lives." Gross.
Anyway, this "team of writers, researchers, and healthcare professionals" compiled a list of the cleanest ballparks in Major League Baseball. According to UFE, Nationals Park ranks 22nd out of 30 stadiums -- 30 being the best and 1 being the worst -- which is good enough to qualify for UFE's "Best Of The Best."
Nationals Park received a final score of 83 and a grade of B-minus for...I don't even know.
Washington Nationals Ball Park is overall clean. The Nationals fans rated higher than 80% for fans that wash their hands after using the facilities, it is surprising how many fans do not wash their hands at ballparks. The restroom issue that UFE struggled with, and took points off for the Nationals rating was the eco-friendly hands-on toilet flusher. What a great idea, flush up for less water (urine) and flush down for more water (feces). That is great for saving water, but requires much more handling of the toilet flusher than usual, not great for UFE concerns. You are new park you should upgrade your bathrooms to fit the rest of the stadium. Oh, and get rid of the turn styles at your entrance, that is so yesterday, and filthy.
Also, 12 percent of men and 5 percent of women who used Nationals Park restrooms while someone from UFE "studied' them didn't wash their hands.
In case you're curious, Wrigley Field in Chicago earned the dubious distinction of being the dirtiest park in baseball, where UFE subjected themselves to "UFEnasia," the "deliberate or non-deliberate act of exposing yourself to the Urine and Feces of many different unsanitary Wrigley Field Fans."
If you ask me, this whole thing is a bunch of crap.
---
Follow Adam on Twitter @AdamVingan and e-mail your story ideas to adamvingan (at) gmail.com.