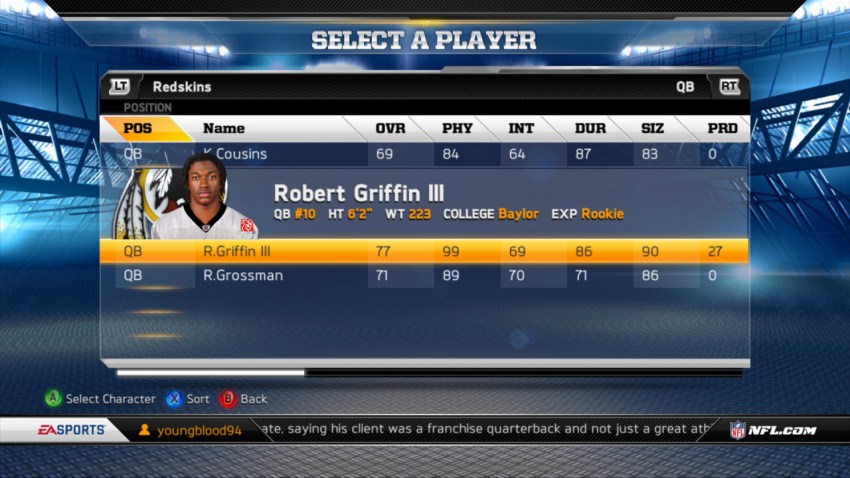 Last week, we got our first glimpse of Robert Griffin III and the Washington Redskins in a "Madden 13" demo being offered at the Electronic Entertainment Expo (better known as E3).
EA Sports recently released an official demo showcasing the top two picks in this spring's NFL Draft: Indianapolis Colts quarterback Andrew Luck and RGIII. Below is that demo (brought to my attention by the Redskins):
Virtual Phil Simms even had words of praise for Griffin.
"Robert Griffin III, even if he couldn't run, willl be a success in the NFL because this guy can throw the football," he said.
Of course, the most nitpicked aspect of "Madden" is the player rankings. For those of you wondering, based on the screenshot above, Griffin is listed as a 77 (for now). Rex Grossman is a 71, while Kirk Cousins is a 69.
"Madden 13" drops everywhere on all platforms August 28.
---
Adam Vingan is co-founder and editor of Kings Of Leonsis, a Caps-centric blog. Follow him on Twitter @AdamVingan and e-mail your story ideas to adamvingan (at) gmail.com.