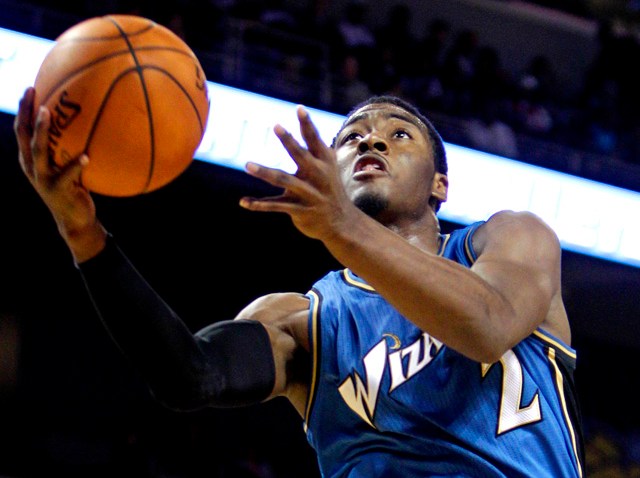 Maybe all it took was a home crowd for the Great Wall to be really great. Washington Wizards rookie John Wall looked like a seasoned vet leading the young bunch to their first win in their home opener against the Philadelphia 76ers.
Wall showed off some smooth moves all night long, starting with his first home introduction dance.
But it was his moves on the court that carried the young Wizards to the win.
Wall wound up posting a team-high 29 points, 13 assists and 9 steals. That's almost a triple-double in only his second game in the league.
The Kentucky grad has already been a productive addition to the Wizards lineup in the first two games, even though they were losses. But the maturity and dominance he showed against the 76ers was on a different level.
Wall has been hungry for his first win in the NBA, and that may have contributed to some rookie mistakes. The Sixers, however, may have had the first glimpse of the whirlwind Wall will create during his career.
But lets not forget about the rest of the team. If not for Cartier Martin's last second three pointer, the Wizards overtime win wouldn't have been a possibility. Add to that the increased production of Andray Blatche, who scored a season high 23 points, and Nick Young coming off the bench to add another 20.
It seemed as though for the first time this season things were clicking for the Wizards. And being that it was only the third game, that's a good thing.
But don't think this is a signal of a turnaround just yet. The young squad still had to go to overtime to beat another winless team. And unless Wall gets more bench support, winning will continue to be a struggle.