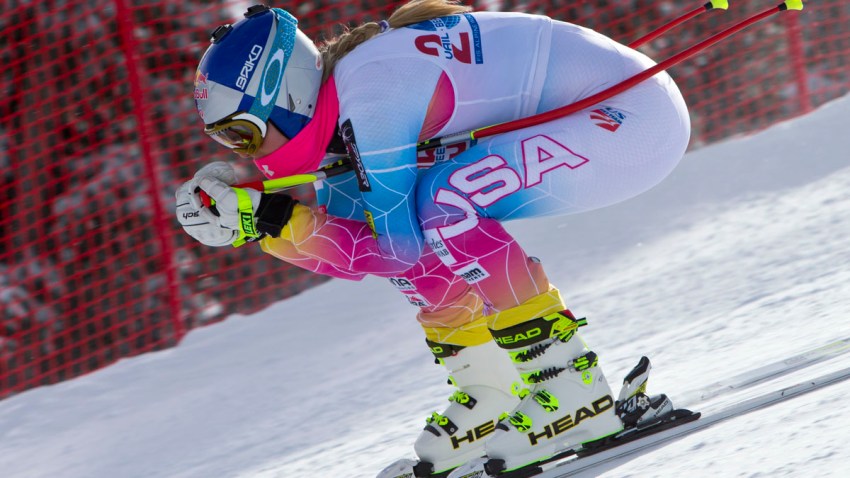 Capital Games welcomes back Dr. Ray Solano, a chiropractor with a specialty in sports medicine who has been contributing posts about how injuries affect our teams.
Lindsey Vonn partially tore her reconstructed anterior cruciate ligament, or ACL, during a crash in training two weeks ago at Copper Mountain. For now, Vonn is delaying further surgery on her right knee for as long as possible in hopes of skiing at the Sochi Olympics in February.
"So it's kind of like, might as well see how long it holds up. Not a lot of options. In the end, surgery is going to have to happen." said Vonn.
Vonn injured the same knee earlier this year, when she crashed in the World Championships in February. During the crash, she tore her anterior cruciate ligament, medial collateral ligament, and fractured her lateral tibial plateau. That time, she needed her ACL to be surgically reconstructed.
A recent study showed that after an ACL reconstruction, female athletes are particularly vulnerable to a second ACL injury.
The ACL is one of the four important ligaments holding the knee joint together. The ACL can tear when a skier lands on a bent knee then twists it or lands on an overextended knee.
A popping sound can be heard and the skier will have the sensation that the knee gave out. This sensation is caused by the knee joint becoming lax after the ACL quits its job of holding it together and assuring its stability.
Vonn's recent "partial ACL tear" doesn't tell us much about her prognosis. In fact, it could mean Vonn is able to function normally or it could mean her knee is functioning as bad as it would be if the ligament had torn completely.
Only time will tell at this point, but I'll be sure to keep you updated as new information becomes available on Vonn.
Dr. Raymond Solano is a board-certified Doctor of Chiropractic, with a specialty in sports medicine, and a frequent guest on News4 Midday. Follow @DrRaySolano on Twitter.