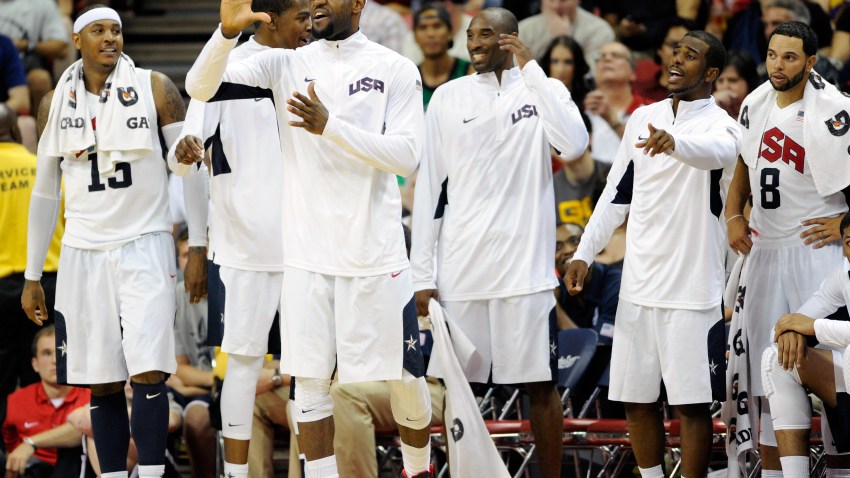 The London 2012 Summer Olympics are just two weeks away, but USA Basketball is preparing early during an exhibition tour, a tour that stops in D.C. Monday as both the men and women's teams face Brazil at the Verizon Center. The women play at 5:30 p.m., while the men start at 8.
Monday will be the women's first of two exhibition games as a team filled with WNBA All-Stars will look to capture yet another gold medal at this year's Games.
Meanwhile, the U.S. men got off to a fast start Thursday in a 113-59 rout of the Dominican Republic. Oklahoma City Thunder forward and local product Kevin Durant led the way with 24 points.
Brazil's men's team, however, should not be as much of a pushover. The Brazilians feature several NBA players, including the Washington Wizards' own Nenê.
If you cannot wait until Monday to see some of the world's best players in action, then you can crash one of two parties that Miami Heat forward/recent NBA champion LeBron James is throwing. Friday, he will be at Opera; Saturday, Howard Theater.
Celebrate Miami's championship in Washington. Makes sense.
(Photo credit: OperaDC.com)
---
Follow Adam on Twitter @AdamVingan and e-mail your story ideas to adamvingan (at) gmail.com.