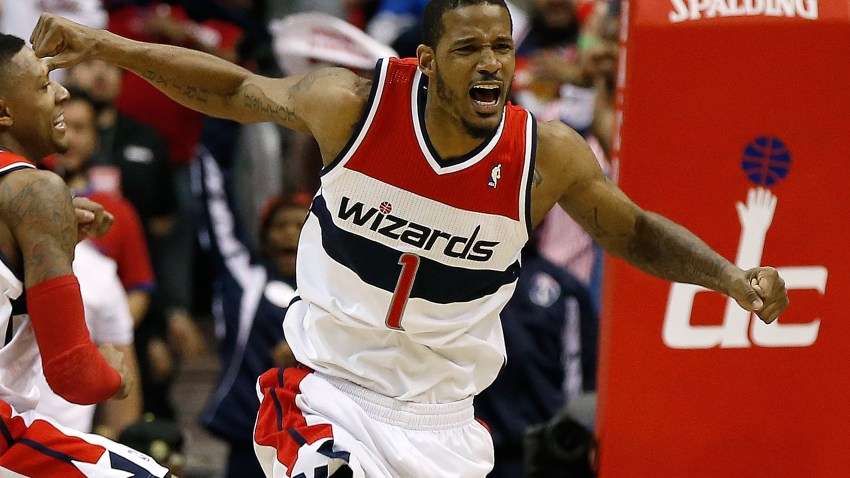 The Washington Wizards won their first second-round game in over 30 years Monday, taking Game 1 against the Indiana Pacers by a 102-96 score.
The Wizards are now 4-0 on the road this spring following a 4-23 record in their previous 27 road playoff games.
In the victory, small forward Trevor Ariza continued his breakthrough postseason with 22 points on 6-for-6 shooting from three-point range. In doing so, he tied his own franchise record, shared with guard Gilbert Arenas, for most 3-pointers in a playoff game; Ariza went 6-for-10 in Game 4 against the Chicago Bulls on April 27.
Against the Pacers, Ariza went 6-for-6 from beyond the arc, becoming just the third player in NBA playoff history to finish a game with a perfect shooting performance from long range with at least six attempts, according to Elias Sports Bureau. Robert Horry (who holds the record with seven) and Peja Stojakovic (who also had six) are the others.
Ariza is also doing it on the defensive end. According to ESPN, Indiana players shot 1-for-11 from the field when guarded primarily by Ariza. All-Star Paul George was 1-for-8 when defended by Ariza, a shutdown performance that may be more important than his offensive contributions.
Ariza is a free agent this summer, so should the Wizards re-sign him to a long-term contract after his key playoff contributions?
---
Follow Adam on Twitter @AdamVingan and e-mail your story ideas to adamvingan (at) gmail.com.