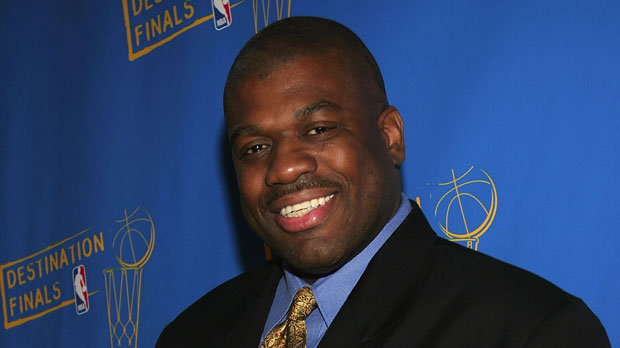 Many of the 16 NBA Hall of Fame nominees will be overshadowed by the presence of one name -- Michael Jordan. But that doesn't mean that others are less deserving, especially Bernard King.
Most will remember King as a New York Knick, but those around the D.C. area surely have fond memories of his amazing performances for a toiling Bullets team in the late 80s and early 90s.
First nominated for the HOF in '04, King was a prolific scorer who instilled fear in the hearts of his opponents, especially Dominique Wilkins. Currently he ranks 34th in the NBA in total career points (19,655), 31st in field goals made (7,380), and 25th in scoring average (22.5).
King appeared in four All-Star games and made four All-NBA teams, twice a first teamer. DatabaseBasketball.com has HOF monitor ratings for all NBA players; King ranks 62nd on this list.
The main knock against King's entrance into the Hall is that he only played in 874 games over his 15-year career. However, it's what he accomplished after a devastating knee injury that caused him to miss the entire '85-'86 season.
In his second and third years with the Bullets, King averaged 21.6 ppg, 4.8 rpg, 4.1 apg on 48.2% from the field. In '90-'91, his last full season in the league, and last with the Bullets, King averaged 28.4 points in 64 games, including one memorable duel against Michael Jordan, and was selected for his final All-Star Game.
King has plenty in his corner with 2009 being his last chance before his candidacy is suspended for five years. Marv Albert feels that a strong case could be made for King to be included in the top 50 all-time NBA players. Wizards GM Ernie Grunfeld, who starred with King as part of the "Ernie & Bernie Show" at Tennessee, would surely throw in his support.
It's time for King's career to be honored, you should support him too.
Suggested Link: Bernard King Stats - Basketball-Reference.com

Kyle Weidie also writes Truth About It and contributes to Bullets Forever, both Washington Wizards blogs. He has come to embrace the Curse O' Les Boulez.
Copyright FREEL - NBC Local Media