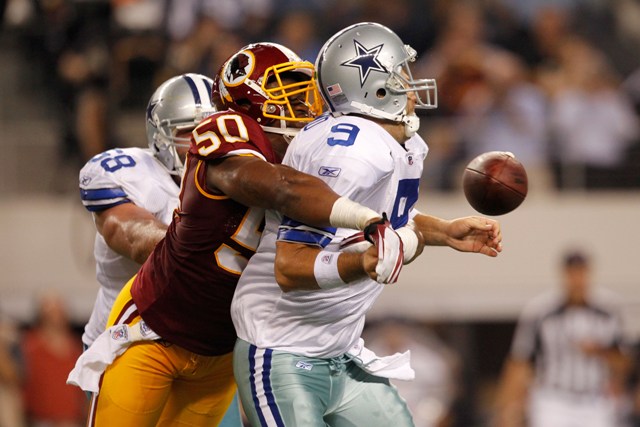 The Cowboys may have walked away with the win over the Redskins on Monday night, but if these gifs are any indication, they certainly didn't earn it.
Tony Romo has been lauded by the media today as the quarterback of all quarterbacks. Clearly they missed the Romo out-takes.
Let's take a look at the tape, shall we?
The Redskins had their own evening of follies, but we prefer to forget those and just watch this one over and over.
Questions, comments or tips? Email Sarah at sarahskogod@gmail.com. You can also follow her on Twitter (@sarahschorno).