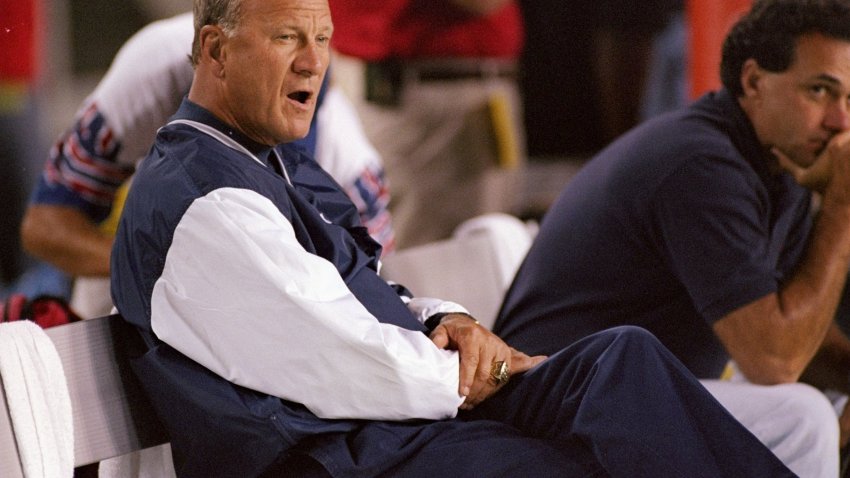 We are just hours away from the Washington Redskins hosting the New York Giants on Monday Night Football, but if you're a dedicated fan of our local football franchise, then you know it's been a lot longer than a few hours since they last won at home on a Monday.
The Redskins last won a Monday game at home on Oct. 13, 1997. It was a 65-degree evening at Jack Kent Cooke Stadium -- yes, Jack Kent Cooke Stadium -- and Gus Frerotte was under center for Washington opposite Troy Aikman.
There he is, about one month before headbutting his way into infamy.
Frerotte completed 12 of 23 passes for 155 yards and one touchdown, which was caught by tight end James Jenkins.
You know, that touchdown was one of just seven that Jenkins scored during his 10-year career with the Redskins. He is now the head coach of the Düsseldorf Panthers. That's a German football team.
Stephen Davis also rushed for two touchdowns in a 21-16 victory. Barry Switzer was not pleased. Or maybe he was sleepy. I don't know.
(All photos courtesy of Craig Jones/Getty Images)
So, since that faithful October day over 15 years ago, the Redskins are 3-13 on Monday night and have lost 10 consecutive home games by an average score of 33-15. I'm no math guy, but that doesn't look good.
---
Follow Adam on Twitter @AdamVingan and e-mail your story ideas to adamvingan (at) gmail.com.