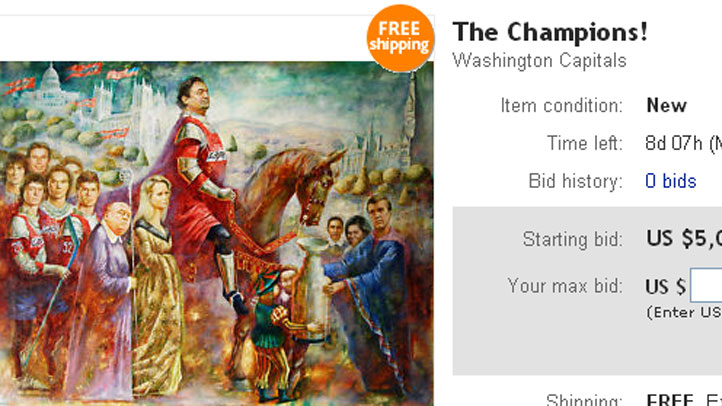 Move over, Old Spice Guy. Ted Leonsis is new "guy on a horse."
For a starting bid of $5,000, this majestic piece of art could be yours.
Titled "Washington Capitals - We are the Champions!", this medieval depiction of Leonsis, Boudreau and other members of the Caps accepting the Stanley Cup could be seen as a jinx.
We just see it as magical.
Questions, comments or tips? Email Sarah at sarahskogod@gmail.com. You can also follow her on Twitter (@sarahschorno).