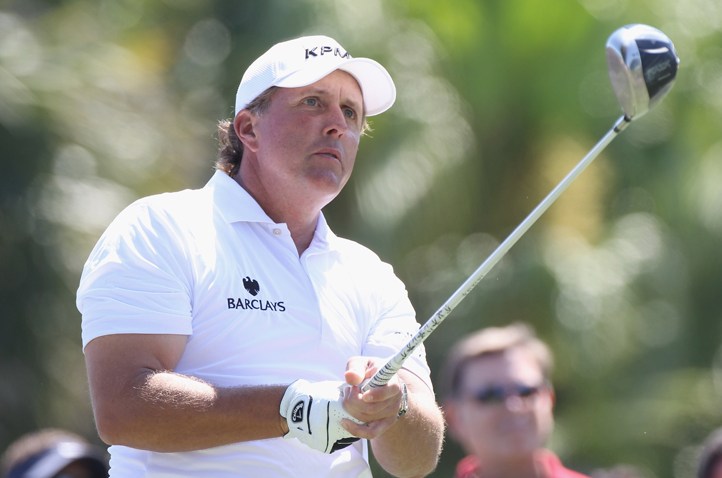 Here are a few tidbits I picked up today while in Ponte Vedra Beach, Fla., at The Players Championship:

Phil Mickelson loves to gamble, and it cost Steve Marino. Our local boy, Marino, and his partner, Dustin Johnson, had a down-to-the-wire match with Mickelson and Jeff Overton during Tuesday's practice round. Nobody wanted to say exactly how much was on the line, but after Mickelson made a 12-footer on 18 for the win, Marino leaned over and asked his caddy to go back to his hotel room to get the rest of his money.

Butch Harmon's not exactly a Tiger Woods fan anymore. During the round, Marino asked Harmon -- Tiger's swing coach about three swing coaches ago -- about Greg Norman's ability to drive the ball. "One of the best in his prime," Harmon said. Mickelson who was listening to the exchange chimed in with, "You used to have another pretty good one... (Tiger)." "That was back when he listened, before he knew everything," Harmon answered.

Edoardo Molinari has an engineering degree and, according to his caddie Colin Byrne, pays attention to detail without being obsessed like many other golfers. Although, when Byrne was hired, Molinari handed him a laminated card with his exact average and max distance for every club in his bag.

Camilo Villegas drove up from Jupiter in the morning and got a flat tire just outside of St. Augustine. After several failed attempts to change the tire on his Porsche Cayenne, he finally called AAA. He rode the rest of the way in the cab of the tow truck with the driver and listened to rap music before teeing it up for a practice round late in the afternoon.

Jim Furyk's caddie, Fluff Cowen, was asked by an attractive young lady in the gallery if he wanted to get his picture taken with a "hot chick." He looked at her and asked jokingly, "Where is she?" Then he took the picture with her.