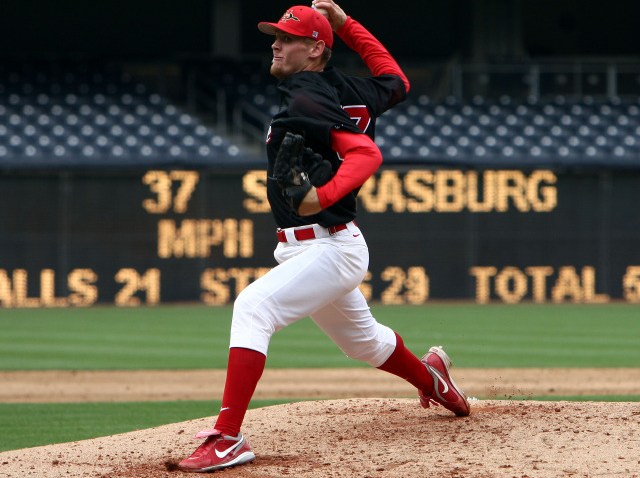 The Washington Nationals organization is responding to high demand for tickets to Tuesday's game by offering individual club level suite seats right now.
The debut of pitcher Stephen Strasburg -- hailed as the franchise savior -- against the Pittsburgh Pirates has made Tuesday's the hottest Nats ticket since "Damn Yankees."
To capitalize on the interest, the team with the seventh-worst attendance in baseball is selling seats in the Party Suites above left field at $95 apiece and in the Jefferson Suites along first and third base at $145 apiece. Those tickets went on sale at 1 p.m. Monday via www.nationals.com/debut and (202) 675-NATS, with a two-seat minimum per purchase.
Can't afford the posh leather seats? Well, the team will make another 2,400 tickets available on game day.
Beginning at 1 p.m. Tuesday, 2,000 $10 standing room only tickets will be available at the main box office at Nationals Park. There is a two-ticket-per-person limit. And 400 $5 grandstand seats will go on sale when gates open at 4:30 p.m.
Act fast if you want to cram into a stadium that hasn't seen a crowd like this since the pope.
---
Fan, Follow and Text: Get the latest from NBCWashington.com anytime, anywhere. Follow us on Twitter and Facebook. Sign up for our e-mail newsletters and get breaking news delivered right to your mobile phone -- just text DCBREAKING to 622339 to sign up. (Message and data rates may apply.)