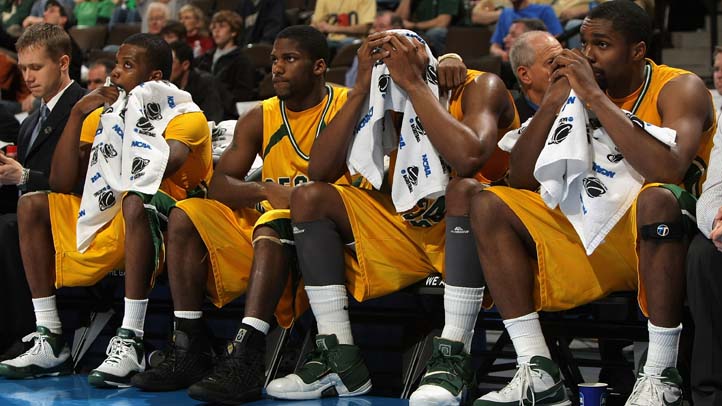 Amid the bios of the George Mason basketball team, you might trip on the fact that Isaiah Tate's hobbies include golf, chess and hockey. Tate also revealed Mason's players are huge "Words With Friends" competitors (playing Scrabble via iPhone or iPad).

Once again trying to sabotage the Mason momentum train, I told Tate I also played and used the services of another app that gives you word suggestions based on letters you have. "Cheating," he said and singled out another Patriot (who I won't reveal in case this sort of thing is against NCAA rules) who used the program. The argument raged under a large locker room poster that read "Get ready for your next uniform" and showed prison dungarees. The NCAA seal and a large "don't bet on it" stamp underneath warned players not to bet on games but subliminally told them not to cheat at Scrabble. So much for "team chemistry" as we quibble over Scrabble.

But the main reason to chat with Tate had nothing to do with his triple word score abilities. Tate's hockey hobby coincided with the fact he went to DeMatha, known for a storied history on the ice. Seeing his athletic ability, he would no doubt be a decent player to recruit for my men's league team when college is over, so I asked what position he played.

"Um, attacker," he confessed with a sheepish smile.

Obviously, I had built up his past before he had a chance to talk about it.

"We used to play with those guys after practice," he said. "No, no, no, we weren't as good as they were, I mean, they were good."

Tate said he skated around with the guys but he wasn't ready to switch sports just yet, though he had skated for years at Bowie Ice Arena and other rinks.

"He does rock the red," a trainer added, which brought a smile that said even if he couldn't crank up a slap shot, he knew the Caps were quickly closing in on first place in the Eastern Conference.