This weekend, Nationals Park will experience a four-legged invasion for Pups in the Park. Leading the charge will be Tillman, the "World's Fastest Skateboarding Bulldog."
As you'll see in our video above, it's going to be worth the price of admission.

Hoping to bring a bit of luck to the team, Tillman will strut his stuff as head of the Pup Parade and will deliver the lineup card during the pre-game ceremonies.

A cuddly 5-year-old bulldog, Tillman has been skateboarding since he was 8 weeks old. He's thrown out the first pitch for the Rangers, Dodgers, and Mets.
How does he do that? We asked his owner, Ron Davis.

"We put the ball in the little straps on the back of his shirt," he explained. "He sits on the mound and then runs the ball to the catcher at home plate."

Adorable.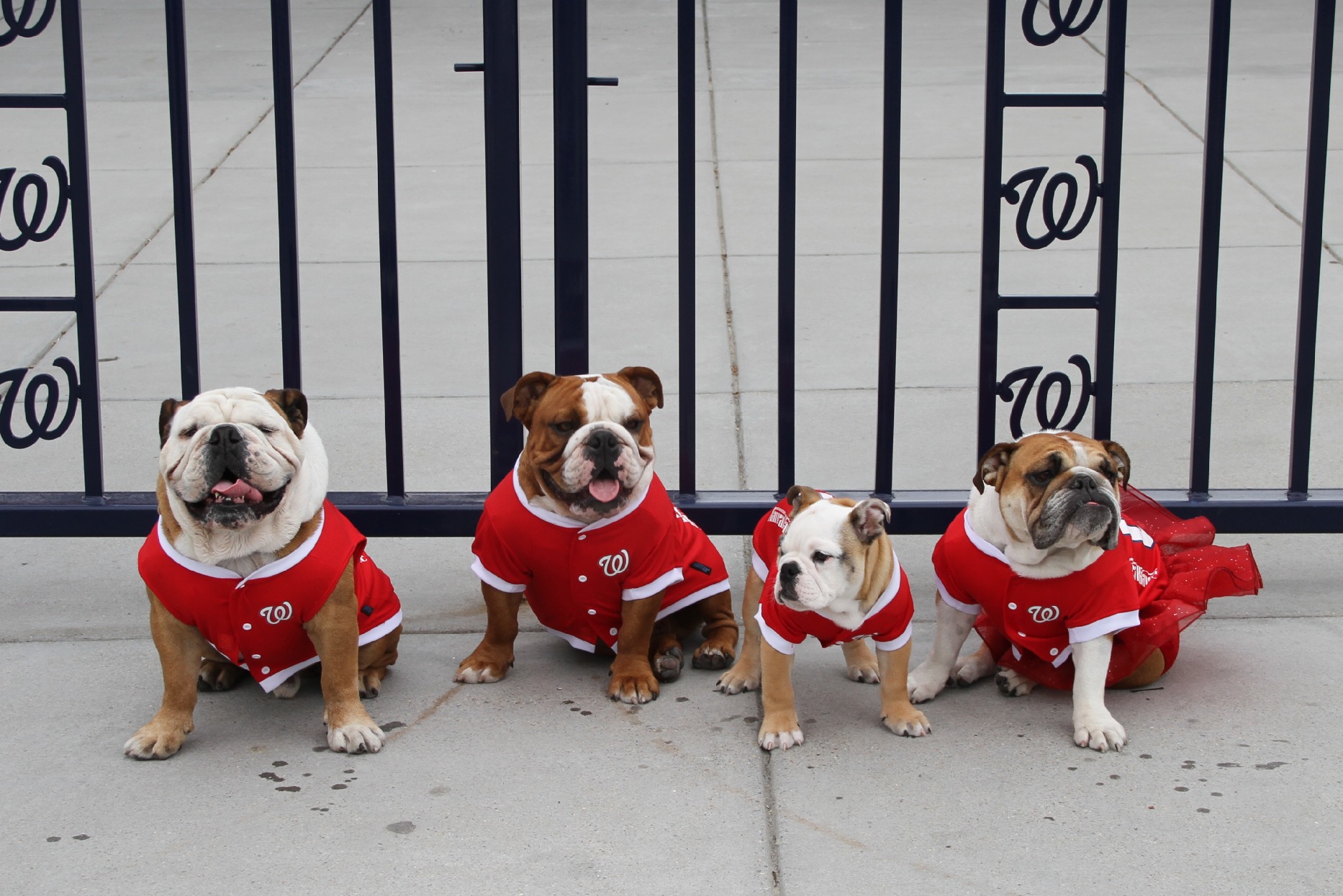 Tillman leads a team of doggies athletes: 2-year-old Rose, 1-year-old Sully (named after Captain Sullenberger), and 3-month-old Wally.
Tillman lives to skateboard, and gets upset when it's time to put the board away. An adrenaline junkie, he also surfs, snowboards and skim boards.
The bullies appear to be the rock stars of the dog world. They're traveling the country in their very own tour bus and are filming a reality show with Natural Balance Pet Foods.
And they have groupies. On Friday at Nats Park, a group of grade-school students stumbled upon our video shoot by accident and almost lost their minds.

"The kids freak," Davis said. "Kids just love the bulldogs, and when Tillman skates, they can't believe it."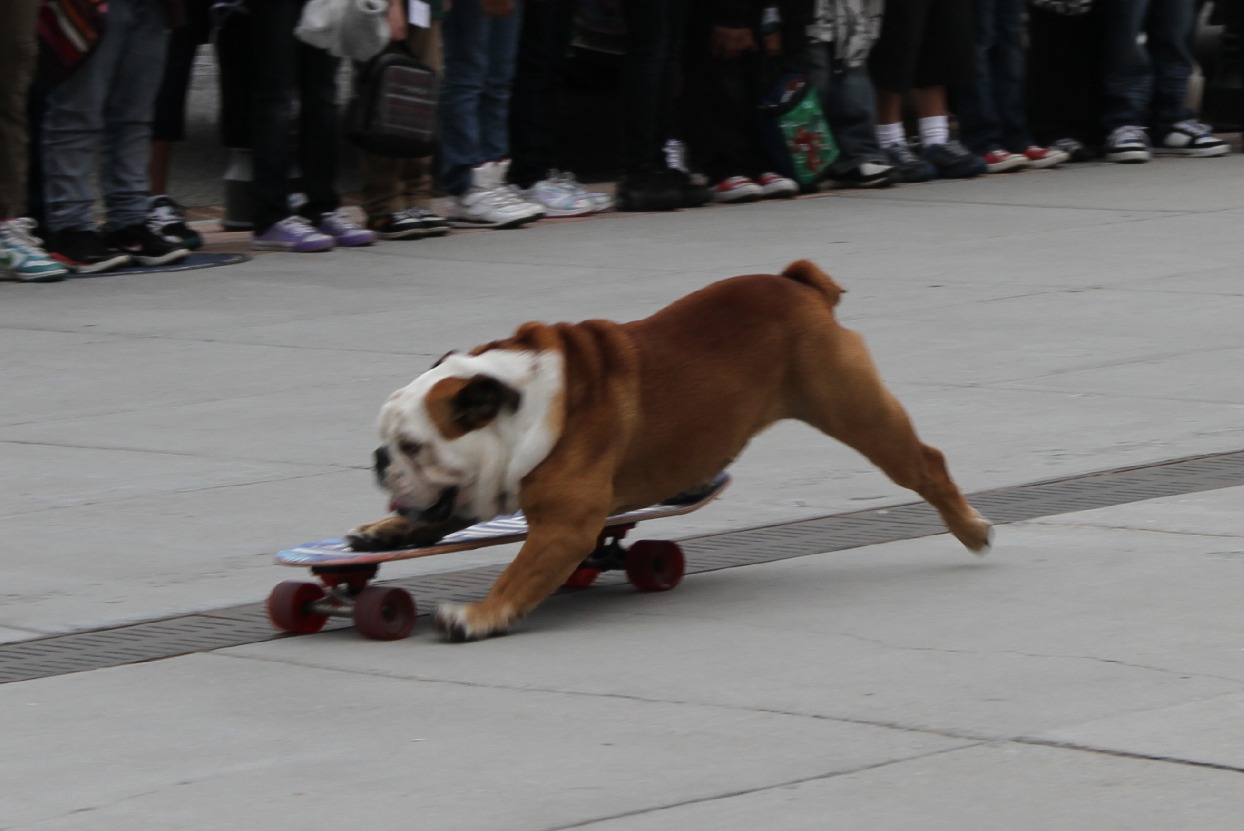 According to Tillman's PR team (of course he has a PR team), the bulldogs really are lucky. Every team the pups have visited has scored a win on the day of their visit. Saturday, the Nationals hope to continue that streak.

Doggie tickets for Saturday's Pups in the Park are sold out, but regular tickets are still available for fans who want to see Tillman in action. Get there early to see him skate outside the park prior to the game and the Pup Parade, which starts at 12:15 p.m.
Questions, comments or tips? Email Sarah at sarahskogod@gmail.com. You can also follow her on Twitter (@sarahschorno).