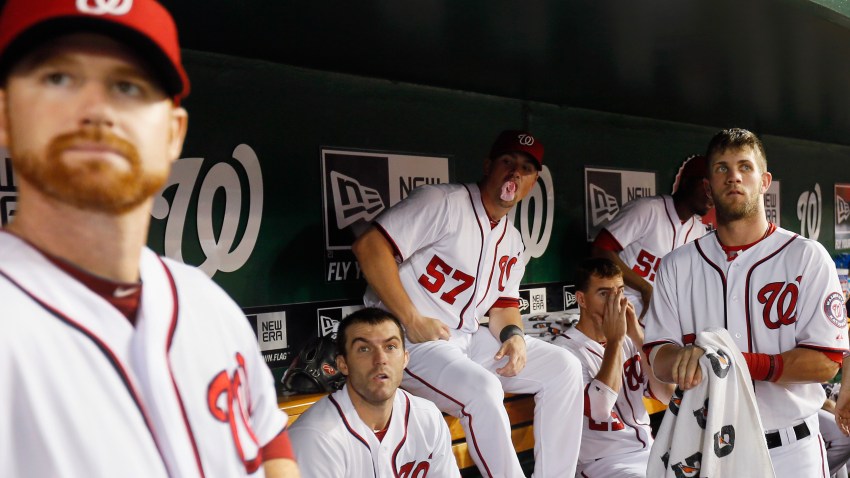 Winning cures everything. Well, not allergies or meat, but it does cure television ratings!
According to Sports Business Journal, the Washington Nationals' 74 percent increase in television ratings this season is the highest in the majors. The Nats' 2.54 rating is quite impressive when you consider that on this very date last year, the Nats were in the bottom five in terms of overall average ratings and dead last in average audience size per game, with a paltry 29,000 viewers.
Meanwhile, the Baltimore Orioles saw the fourth-highest increase in ratings at 42.2 percent. MASN and MASN2 must be thrilled.
Tonight's Nationals game against the Philadelphia Phillies -- who saw a nearly 39 percent drop in their ratings this season, worst in the majors -- is the last one being broadcast on MASN (the postseason is covered nationally), so sit back, relax and get your fill of local color while you still can.
---
Follow Adam on Twitter @AdamVingan and e-mail your story ideas to adamvingan (at) gmail.com.