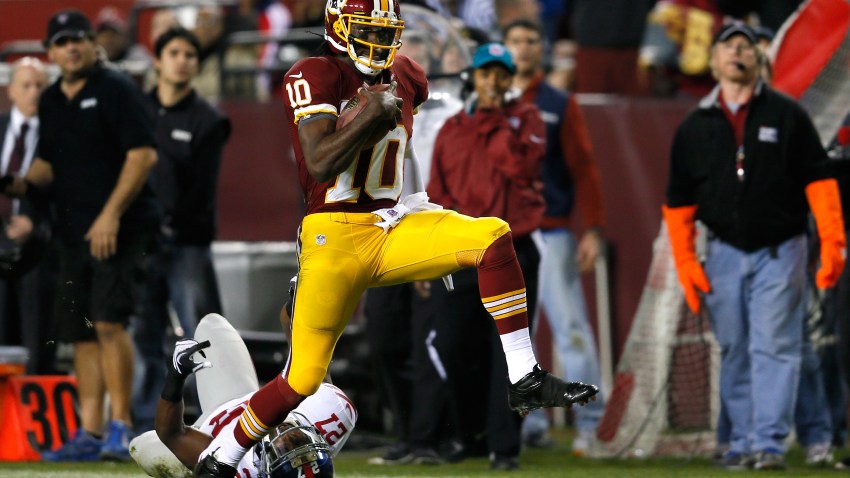 Robert Griffin III is headed to the Pro Football Hall Of Fame.
Okay, not quite, but his jersey and cleats from Monday's win over the New York Giants are. After Wednesday's practice, a representative from the Hall, located in Canton, OH., collected Griffin's game-worn gear from his record-setting performance against the Giants; Griffin rushed for 72 yards, giving him 714 on the season and breaking Cam Newton's year-old record for most rushing yards by a rookie quarterback.
"Everyone wants to be in the Hall of Fame," Griffin said "But I've got a long career, preferably, and this is only the first step. It's an honor to have my jersey and my cleats -- although they are very dirty -- in the Hall of Fame."
---
Follow Adam on Twitter @AdamVingan and e-mail your story ideas to adamvingan (at) gmail.com.