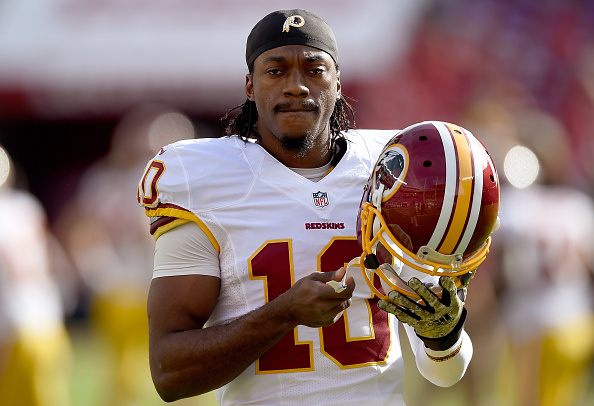 The Washington Redskins will bench Robert Griffin III against the Indianapolis Colts on Sunday, News4's Dianna Russini confirmed Wednesday. Colt McCoy will start in his place.
"While Griffin is not a part of Washington's plan for Sunday's game, he still appears to be a significant part of the Redskins' long-term plan, according to another source," ESPN's Adam Schefter reported. "Yet right now, the Redskins are hitting the reset button, though it might not last long, a source cautioned, as Washington has high hopes for the coming offseason."
According to The Washington Post, coach Jay Gruden met with the quarterbacks individually and intended to inform the team of his decision Wedesday.
Griffin has struggled since returning from a dislocated left ankle, including his 106-yard performance against the San Francisco 49ers last week. He was sacked five times and has been 16 times in three games since being reinserted into the lineup.
"The coaches viewed that in part as a function of his inability to develop as a pocket passer," Schefter said.
So what does this mean for the future of RGIII, considered by many to be a franchise savior two years ago, in Washington?
"With a player of his skill level, it's probably best to get rid of him too late rather than too early," ESPN's John Keim said. "Make this decision in the offseason, devoid of emotion (one way or another). It's not uncommon for quarterbacks making this transition to get it later in their careers -- Steve Young and Rich Gannon come to mind.
"But if you don't think he'll ever develop to where the investment is worth the time -- or that it will simply take too long --then you have to cut ties after the season. If you're worried that the combination of the drama surrounding Griffin -- not all of his own making -- and a lower-than-perceived ceiling, then it's time to call it quits."
---
Follow Adam on Twitter @AdamVingan and e-mail your story ideas to adamvingan (at) gmail.com.